Adding Users to Your Vosaic Connect Account

Emir Plicanic
June 16, 2016
When you sign up for a Vosaic Connect account, you're automatically assigned Administrative privileges. As an administrator, you'll have ability to add more users to your organization.
We have three user types:
Administrators
Can manage all videos, perform all actions without restrictions, and can manage billing.
Educators
Can watch, upload, and mark up all videos, but do not have access to manage users or billing.
Learners
Can watch, upload, and mark up only their videos.

Here's a quick overview of the Users screen in Vosaic Connect
When you first visit the Users page, you'll see is a list of users associated with your organization.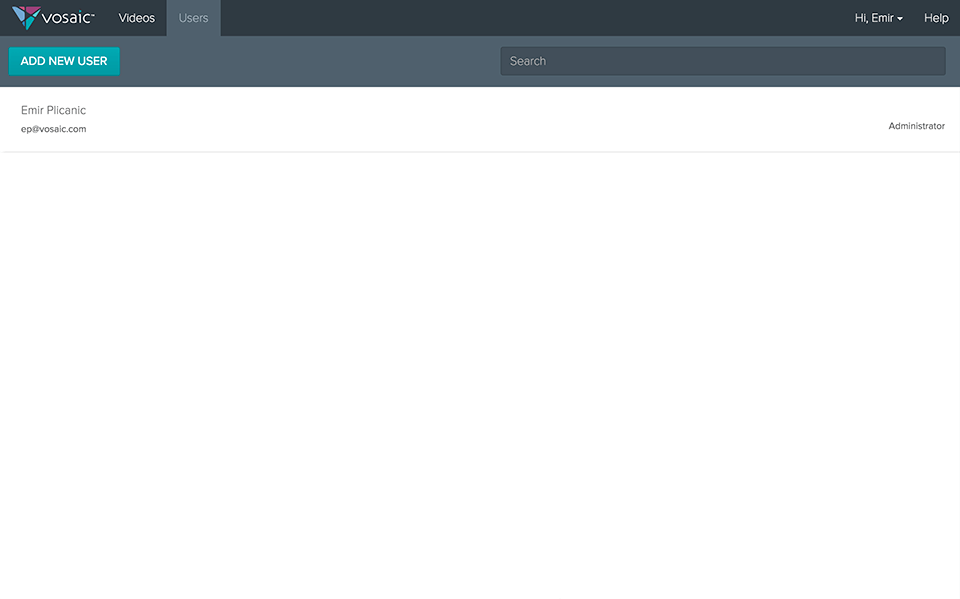 Adding Users to Your Organization
To add a user, click the green "Add New User" button. Once clicked, this button will change to "Cancel" to allow you to cancel the action.
Fill out the "Create New User" form.
Once submitted, the user will receive an email invitation to join your organization.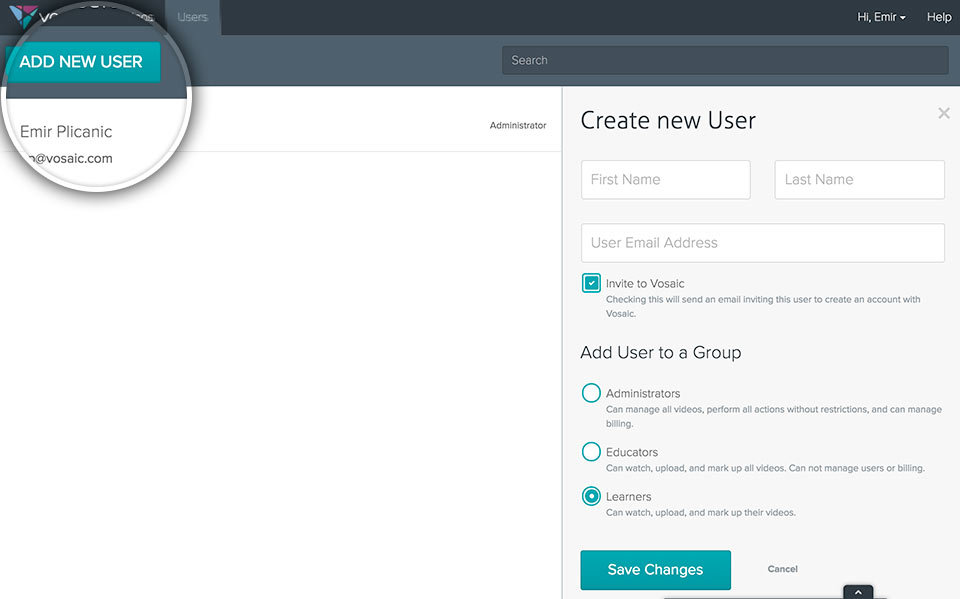 Editing or Deleting a User
To edit user details such as name, email and permissions, resend the invitation, or delete a user, select the user you want to edit and update the form as needed.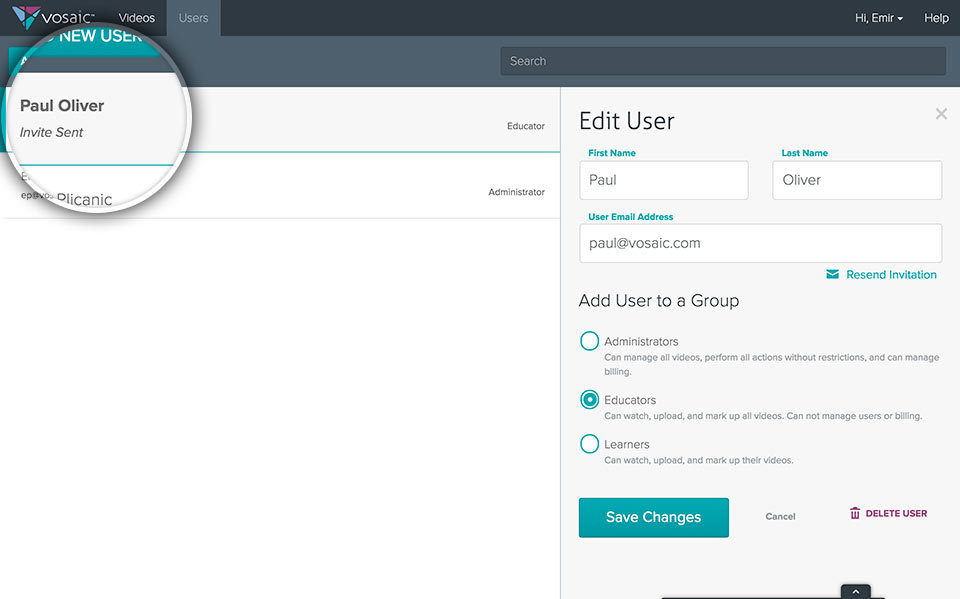 ---
WRITTEN BY:
Emir Plicanic
President of Vosaic. Prior to helping to launch Vosaic, Emir enjoyed the many hats he wore as an Interactive Art Director, UX Lead, and Product Owner at Nelnet. As an Adjunct Instructor at a local community college, Emir helped others learn new skills to advance their careers in the tech industry.
When he's not training for a half-marathon, tackling a home-improvement project, or dusting off his guitar, Emir can be found balancing family life with the perfect cup of coffee and an ever-growing book collection.