Experiencing COVID-19 as a Student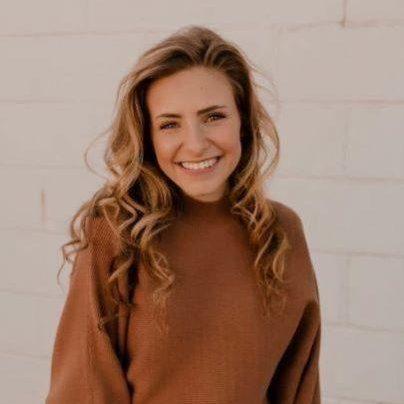 Carlyn Coffey
July 09, 2020
I was sitting in the last in-person class of my sophomore year of college, and I didn't know it. It was a Thursday afternoon in Management 301, and whispers ricocheted around the room. "Check your email. You'll never believe it!" they urged. It was a message from the University of Nebraska-Lincoln chancellor alerting us that all of our classes would be online - for the rest of the year.

It seemed that most other educational institutions had given some briefing or another in response to COVID-19, so it was the announcement we'd all been waiting on. While we expected news, we hadn't quite anticipated such big news. I'd predicted UNL would have an extremely conservative plan for dealing with the pandemic. That was up until a fellow student turned to me, moments before the announcement, and said, "You know, I feel like UNL is one of the last schools to make a statement because the statement is going to be drastic." I soon knew she was right.
As a result of the COVID-19 pandemic, I moved from a sorority house in Lincoln, Nebraska, to an acreage in Le Mars, Iowa. I swapped out living with fifty other young women for my parents and younger brother. With classes and my internship now online, I struggle to distinguish between the two. I've now worked within teams at my internship that I have never met in-person. Zoom calls are rampant, and after all the required school and work meetings are over, I have a difficult time forcing myself to join social ones. They don't give the same real connection as physical meetings.
I cautiously await the start of the fall semester. As a student TA, I want to avoid leading recitations and one-on-one student coaching sessions virtually. However, I understand the necessity of keeping everyone as healthy as possible.
Things are a little bit different for college students who were seniors when the news broke. Maddy Sirois, another UNL student and Vosaic employee, cites feelings of grief, anxiety, and guilt. "For me, I knew that this switch would mean so much more than classes moving online. It meant I wouldn't get a traditional graduation ceremony or the opportunity to say goodbye to friends who I likely wouldn't see again in a long time. I had to watch my peers scramble as their grad school and career plans were put on hold.
However, I felt the need to deal with my feelings quietly. My family is healthy, I still have a job, and I managed to finish the semester on a strong note. My experience with COVID-19 is not nearly as unfortunate as what others are dealing with, so my sadness and regret felt unwarranted and came with a sense of guilt."
Research on the impact of COVID-19
Virtually every college in the United States has closed its physical doors and opened virtual ones instead. This change has affected students in a myriad of ways:
Several institutions have moved to a pass/fail grading system, giving students no say in the matter.
Some students are taking courses for letter grades when schoolwork is currently the least of their worries. The health of their family and friends is thought-consuming enough.
Various subjects and activities do not transfer well to virtual classrooms, forcing many to tack on extra semesters and take on more debt.
Some students were dependent on on-campus jobs, which they can no longer perform.
University closures have been unnerving for students who rely on student housing as their primary living space. Many young adults had to evacuate immediately, some scrambling to move on such short notice. There are even international students who faced travel bans, and more found themselves unable to pay for a way home. Some universities have been able to distribute refunds for months of unused housing, but that's not the case for most.
Before the pandemic, 80% of students disclosed feeling stressed for one reason or another. That number has undoubtedly increased, now that everything they knew was torn away via a set of emails.
As a 20-year-old from Northwest Iowa, I cannot offer a dramatic account of my struggles, but only the perspective of a student who has been moderately affected. However, there's been a sense of urgency to produce student-related research while the information is still relevant and productive. Carnegie Dartlet, a marketing communications firm, has published some especially advantageous data in the wake of coronavirus.
Contained in the report are shocking statistics. Only one in four students believe their school to be dependable informants of COVID-19 related knowledge. Four in five students describe needing to make considerable or radical life adjustments. A plurality does not feel comfortable taking classes online. This discomfort with learning using entirely online mechanisms may be true of university professors as well.
Furthermore, only 50% of students say the pandemic won't stop them from enrolling for the fall semester under any circumstances. While many have been quick to recover from the life changes they've undergone, others say there is a modest chance they would postpone formal education if there aren't secure resolutions to the pandemic come this fall. "I attend college about 500 miles from home," said one of the research respondents. "It's not easy to make unplanned changes, like moving home at Spring break. I'm concerned that the fall semester will begin, and I'll suddenly have to leave again. I'm also concerned that the fall semester will begin virtually, as opposed to in person, and I really want to go back to school."
How can universities use this information?
They'll need to provide a comprehensive range of support for students to address new financial situations. Campuses can start to arrange fall events to create a sense of confidence in their students. They can use the uptick of interest in communication to create a strategy for retaining current students, instead of focusing on prospective students only. "Right now, we randomly get emails from the Chancellor about [COVID-19] but I'd rather have a determined day we get emails every week so we can expect it," said another respondent from the study.
To maintain the overall mission of excellence in education, universities must put online education struggles at the forefront of their efforts. Both personal and academic advising programs should amplify to enable student success. The initial switch to online learning undoubtedly took educators by surprise. Still, they now have the opportunity to evaluate what worked well during the second half of the semester, and where they need to pivot.
As a student, Maddy suggests a more cohesive approach to online teaching. "The switch to online classes was initially overwhelming. It was like facing syllabus week all over again; there were new class policies, assignment deadlines, and grading standards. Professors had the autonomy to choose the online platforms and methods they felt best fit their courses.
"Some of my classes used VidGrid for pre-recorded lectures, many held office hours and student presentations via Zoom, a few utilized discussion platforms like YellowDig to supplement in-class participation, and all made an effort to understand their students' struggles. This approach was by no means bad, but it was confusing to relearn course procedures and expectations during the few weeks leading up to finals. I believe that my professors and university did the best they could given the circumstances, but it was still a difficult transition."
Many universities, including UNL, use Canvas for learning management. Canvas uses notifications to remind users to complete assignments, which I feel is beneficial during this time when assignment due dates are not at the forefront of students' thoughts. One helpful practice would entail entire universities referring to one platform, like Canvas. This move would mitigate student confusion like Maddy was experiencing. Where new syllabi and software complicate, pre-recorded lectures as an educational tool simplify. The ability to watch lessons on my own time is a useful mechanism. When content is easily digestible, students can speed up videos. On the other hand, I've been able to pause the video to work through problems presented in class, when my in-person professor might have moved on before I'd grasped concepts.
Though many educational entities (including UNL) plan to resume in-person sessions in the fall, they should do their best to prepare for every case scenario. We don't know what the new "normal" will look like once this situation blows over, so it's hard to say whether classes will ever operate the same way again. University faculty should come together in the following months to share the resources and experiences that best enabled student success.
A final note of hope
According to the study by Carnegie Dartlet, college students still have a positive outlook on their futures, despite all of their misfortune. On a personal note, I'm disappointed at the lost opportunity to travel to Italy and around Europe this summer. I was to stay with a family in Imperia as an au pair (essentially a nanny) for their two young boys. However discouraging this may seem, next summer will bring another chance at fulfilling my dream. I think an overarching effect of being a student during a global pandemic is an increased ability to count blessings, of which there are many.