Create User Groups in Vosaic Connect

Emir Plicanic
August 22, 2016
If you are a user with Administrator or Educator privileges, you now have the ability to easily share videos with multiple users at once by creating User Groups.
Create User Groups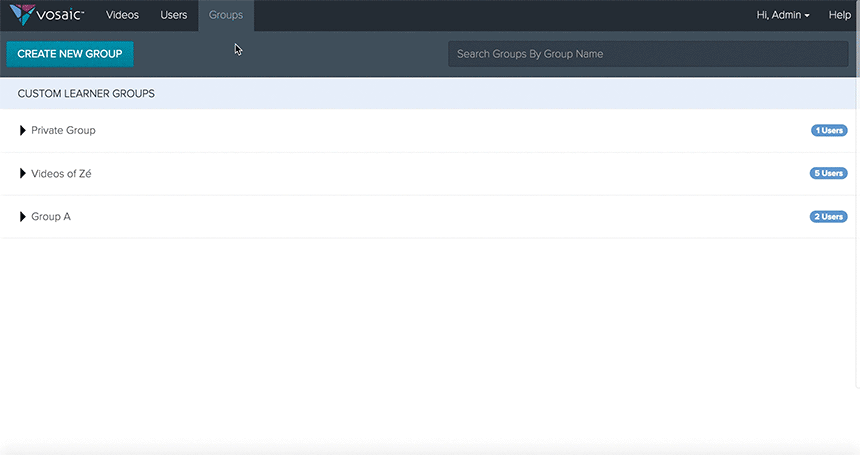 Select the "Groups" tab in the main navigation
Click the "Create New Group" button
Enter the Group Name
Users can be added by browsing users in the search box, or by searching name or email
Simply check the box next to the user you'd like to add to the group
Press the "Save Changes" button
Remove Users from Groups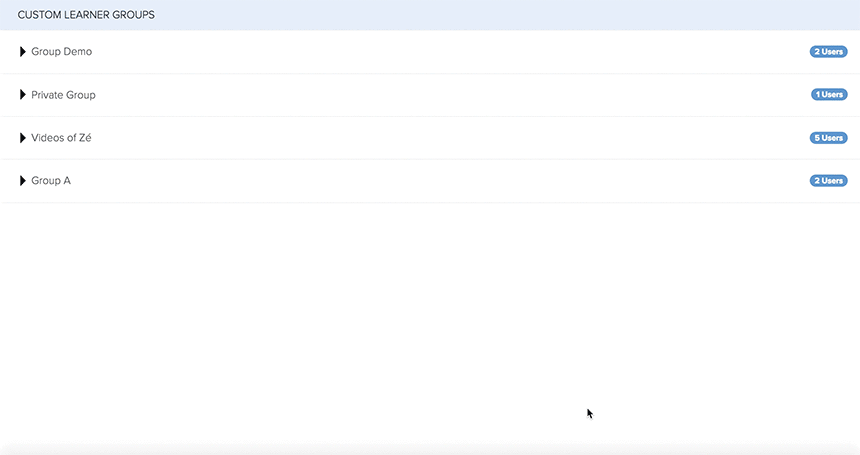 In the same "Groups" tab, select the group name you'd like to edit
The group will expand to show all users, and the "Edit Group" form will appear on the right
Use the check boxes to deselect the users you'd like to remove from the group
Press the "Save Changes" button
Share Video with User Groups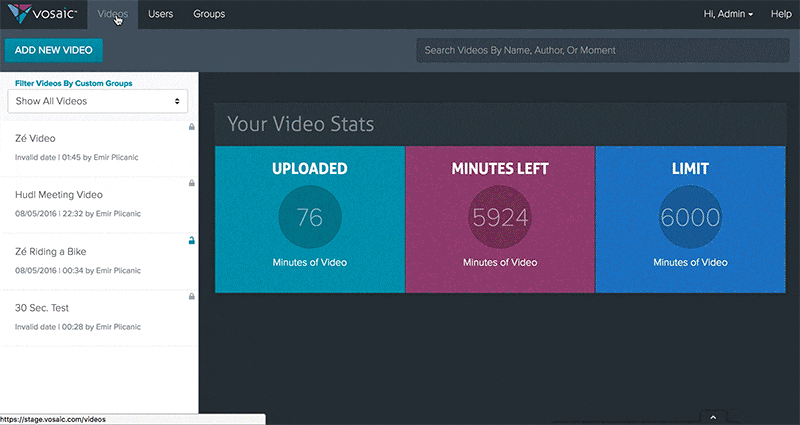 After your user groups have been created, you can share video with that group by following these simple steps:
Click the "Videos" tab from the top navigation
Select the video you'd like to share
Press the "Lock" icon to update video access
Select "Specific Group(s)..." from the dropdown
In the modal window, check the box next the groups you'd like the video shared with
Press the "Save" button
---
WRITTEN BY:
Emir Plicanic
President of Vosaic. Prior to helping to launch Vosaic, Emir enjoyed the many hats he wore as an Interactive Art Director, UX Lead, and Product Owner at Nelnet. As an Adjunct Instructor at a local community college, Emir helped others learn new skills to advance their careers in the tech industry.
When he's not training for a half-marathon, tackling a home-improvement project, or dusting off his guitar, Emir can be found balancing family life with the perfect cup of coffee and an ever-growing book collection.