Teaching and Assessing Bedside Manner with Vosaic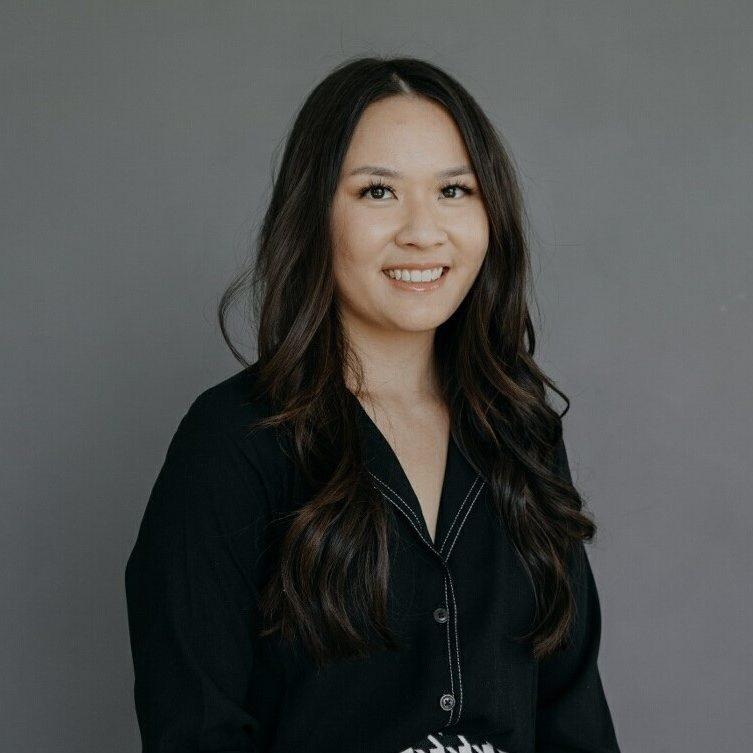 Selena Nguyen
September 25, 2020
Medical students' primary focus in school has included learning to recognize symptoms, navigate systems, perform procedures, and many other skills. As essential as these are, there is one skill that shouldn't be overlooked–bedside manner.
Bedside manner is the attitude and approach that a healthcare professional assumes towards a patient. It defines communication with a patient from the start of an appointment to sharing the explanation of a diagnosis. This involves creating and maintaining positive interactions throughout the patient's experience. Focusing on building an excellent bedside manner may seem dull in comparison to executing difficult procedures, however, patients who've had great experiences are more likely to trust and return to providers with better personal skills (Patient Satisfaction Survey).
"In the last 20 years, experienced clinicians who teach students are often deficient or unpracticed in their bedside skills" (Silverman, 2012)

Stay on Top of Important Discoveries
We read case studies and academic journals so you don't have to. Sign up and we'll send you the key takeaways.
Why Bedside Manners Matter
A patient's experience can be impacted greatly by how professionals carry out bedside manners. Therefore, it is important to observe how patients feel when interacting with a medical professional. A reviewer may want to question whether a patient feels comfortable and supported, or if the patient finds themselves in an unwelcoming or hostile environment. Nursing student Anna Morrow noticed that when health care providers are more engaged with their patients and demonstrate strong empathy through active listening and developing a positive rapport, patients are more likely to share their concerns and challenges with chronic disease management. They view positive interactions as higher quality medical care that allows them to build trust. As a result, "patients will ask more questions and trust that physicians listen to them" (Morrow, 2018).
Unfortunately, there seems to be a lack of focus on teaching adequate bedside manners. "In the last 20 years, experienced clinicians who teach students are often deficient or unpracticed in their bedside skills" (Silverman, 2012). Evidently, there is a need for improving bedside manners even after many years of practice.
An issue of concern here is that there is no universal method of teaching and assessing bedside manners, with practitioners often having to learn on their own. When students don't receive training, it's difficult to know what to expect when placed in real situations. A study found that 89.3% of the medical students answered "no" when asked whether bedside manners were explained properly through school teachings. This is an area that can be solved by emphasizing the value of instructing bedside manners. Taking action with this in mind can refine education for current and future medical professionals to improve patient safety, trust, and comfort.
How Bedside Manner Needs are Evolving
As health-tech continues to evolve, you can now find bedside manners being provided webside. Webside manners are bedside manners that healthcare professionals provide to patients virtually. Developing screen-side manners in today's telehealth world is as vital as developing good bedside manners. Patients want to feel they are being heard and understood by their provider whether in person or via video connection (MAdm, 2020).
Telehealth created new conflicting variables that healthcare providers must learn to adjust to while screen-side. Body language, which makes up a large part of communication, is constricted through an online screen. Learning how to properly position the camera, control and learn proper reactionary movements, maintain eye contact, and effectively engage patients (Warshaw, 2018) are all tactics that contribute to the success of one's bedside manners. With practice, practitioners can be taught to recognize how their movements or words can affect a patient's experience through a screen. Telehealth continues to grow, and the need for educating screen-side manners isn't going away.
Another challenge worthy of attention is providing bedside manners to patients of another language or culture. In multilingual settings, providing bedside manners can be complicated due to language barriers and other conflicting variables. In a study held at the University of Medicine and Pharmacy of Tîrgu Mureş, researchers examined problematic aspects of learning and practicing bedside skills. Poor teaching practices of bedside manners contributed to the difficulty of handling bedside challenges. Researchers found that, although working in multilingual settings is highly difficult, properly teaching students bedside manners prepares said students for the challenges they will face, including multilingual challenges.
How to Develop and Assess Bedside Manners
If you don't have a Vosaic account for recording simulations and conducting video-based debriefs, you can start with a free trial today.
Dr. Andrew Elder and Dr.Junaid Zaman answered that question in a demonstration (video below) of a clinical assessment highlighting bedside manners. What can be drawn from their video is that seizing small moments of teaching through high-stake exams positively shapes training of bedside manners. These high-stake exams are, in fact, good clinical teaching that provides an opportunity to give proper feedback, grading, and judgment to students. This is crucial for learners, as it would allow them to learn from past mistakes and catch future mistakes they might not have noticed before. Dr. Elder and Dr. Zaman recommended that, in the end, the goal for students is to have a high level of confidence and competence in providing quality bedside manners.
Other resources such as Medsmarter shared their take on the best practices for bedside manner:

5 Components of Good Bedside Manner:
Attention: Your undivided attention allows the patient to feel that their needs are important and will be met.
Communication: Engage, educate, and explain to your patient the necessary medical information they seek.
Compassion: Speak with kindness and understanding to establish a positive environment for a patient.
Honesty: Patients look to receive honest opinions and information.
Respect: Treat the patient as though you were in their shoes by being courteous and polite.
5 Tips for Practicing Good Bedside Manner:
Always Make Eye Contact: Eye contact shows trust and builds a connection.
Listen Attentively: Let your patient feel they are heard. Allow them to explain their feelings and ask questions.
Try to Not Interrupt: Listening rather than interrupting shows care.
Don't Make Judgments of Patients: Patients have the right to their own decisions, so maintaining a level of professionalism matters.
Remain Focused: Don't let distractions draw your attention and care away from your patient at any point.
These tips and tricks help set a guideline for teaching medical students and or current professionals. From a teacher's perspective, modeling can help shape a learner's skill and understanding of what good bedside manners look like. Make use of recording bedside manner practices to highlight areas in line with these tips. For instance, a reviewer can actively examine when good eye contact is used and when it's not. Through the power of video, reviewing small details that contribute to providing bedside manners makes coaching easier.
How Vosaic's Video Platform Can Help
Utilizing video might not come to mind right off the bat when choosing how to teach bedside manners, but in truth, it is a remarkable way to teach these vital skills. Before ever connecting with a patient, recording yourself gives a better understanding of what a patient is experiencing. This process allows learners to make mistakes and learn from them before they are expected to do so independently. It makes for great learning opportunities and a way for educators to teach medical professionals in an impactful way.
Practice through video isn't uncommon and has proven to be a teaching tool of choice for telehealth. At Cornell Medicine, they use video to stimulate telehealth encounters with standardized patients. Students then receive feedback from both the patient and the faculty. What can be learned from this is that incorporating video into teaching practices is constructive. It gives students the chance to work on creating the best patient encounters possible.
With Vosaic's video platform, educators can easily record videos, mark important moments, add comments, and provide feedback needed for improvement. Looking for, and marking areas of strength and improvement on videos directly, gives educators an opportunity to provide evidence-based feedback in a way that is easily reviewed by learners. In addition, it provides learners with the flexibility to review critiqued videos when, and as often as needed. If you'd like to learn how Vosaic is used for recording and debriefing medical simulations, start a free trial and schedule a short demo today.