Teaching Communication in Healthcare Education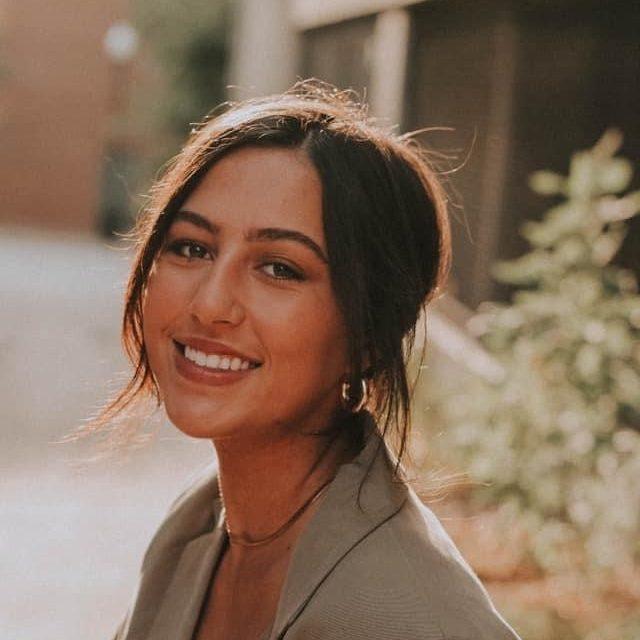 Ellie Geise
April 16, 2021
Many healthcare professionals recognize that communication is extremely important in their field but aren't taking continuous, proactive steps to evolve communication practices beyond initial communication courses (if offered) during their formative education years. In addition, some medical students actually do have a negative perception of taking communication courses during their formative medical schooling years.
According to a study by the Shri Guru Ram Rai Institute of Medical and Health Sciences done on medical students, 11.3% of students in medical school displayed a negative attitude towards furthering their communication skills. Along with this, 10.6% of these students were completely neutral and did not display any type of positive or negative attitude towards furthering their communication skills.
Yeah, 11.3% may seem like a fairly small percentage, but those students will someday become healthcare professionals dealing directly with patients' lives, and their communication skills make a tremendous difference in the patient experience. Medical students will also someday work alongside other healthcare providers, and there must be an optimal pipeline of communication to ensure proper procedures are being taken and mistakes are being avoided.
Negative or complacent attitudes aside, this study showed that 90% of students were communicating more effectively after training.
Stay on Top of Important Discoveries
We read case studies and academic journals so you don't have to. Sign up and we'll send you the key takeaways.
Why Communication Education in Healthcare Matters
The importance of communication in healthcare is widely understood. Poor communication amongst healthcare providers and other providers/patients is the root of a substantial amount of medical errors.
Provider/Provider Communication:
Working in healthcare is not an independent gig. There is an endless collaboration between doctors, nurses, pharmacists, etc., that requires effort and attention, as these are all complementary roles.
The book Patient Safety and Quality by Michelle O'Daniel and Alan Rosenstein say in chapter 33, "evidence shows that more than one-fifth of patients hospitalized in the United States reported hospital system problems, including staff providing conflicting information and staff not knowing which physician is in charge of their care."
This proves the importance of teaching young professionals how to communicate, not only with their patients but also with their colleagues, as miscommunication amongst healthcare providers can sometimes be the biggest contributor to clinical errors.
Patient/Provider Communication:
Patients can have a tendency to walk away from healthcare experiences with less than positive reflections of their conversations due to feeling that they had a lack of understanding, or maybe their provider even gave off the impression of a lack of empathy. A significant issue seen is that patients typically have much less health literacy than their providers. This can lead to a significant lack of understanding.
When students are only being taught technical skills and are only surrounded by others who are also very healthcare literate, they may be less likely to speak to a patient on a level that makes more sense to them. Similarly, patients are made to feel like they do not understand and are not comfortable enough to ask questions. When it came to patient adherence, a study done by The Institute for Healthcare Communication showed that patients did not follow their provider's directions because:

39% disagreed with their recommended treatment

25% found the instructions too hard to follow

7% did not understand what they were supposed to do at all
These are issues that can most definitely be improved upon or even solved with stronger communication practices. These effective communication processes will:

Improve the quality of care and patient outcomes

Enhance the patient experience

Improve patient satisfaction scores

Reduce stress for clinicians and prevent burnout.
Current Implementation of Communication Education in Healthcare
While most healthcare training processes certainly do implement some sort of communication course, it is not nearly as prioritized as training for other clinical tasks.
According to an article by Academic Medicine, "The Joint Commission reported that around 70% of adverse patient outcomes are rooted in poor communication between providers and patients or among health care providers themselves. To address this issue, medical schools have begun to incorporate improvisation exercises into communication training." From 2012-2016, Stony Brook University School of Medicine offered a communication course that was considered an optional elective. This class offered a variety of communication simulations, exercises, and offered improvisation activities. Only 76 of the 280 Medical Students at the time willingly signed up for this elective.
Considering students grow significantly in their knowledge throughout medical school, they develop strong confidence in their ability to practice and communicate what they know. However, their actual communication skills, as they pertain to teamwork or patient interactions, are typically only equivalent to their first year of schooling.
It is absolutely essential that future practitioners develop their communication skills during their formative years by means of education. Students learn their communication practices from encounters with their mentors, professors, and classes. These classes and encounters are the perfect time for students to develop their communication skills because they haven't created any habitual communication practices yet as it pertains to healthcare communication that can't be perfected. Communication courses that offer some variety of simulation training during formative undergraduate education years have proven to produce significantly higher patient satisfaction rates in medical encounters.
While this insight is widely known, many colleges and universities have yet to implement any structured form of communication education.
Vosaic's video platform can improve the quality of communication education in healthcare.
A study done by the Denver Health Medical Center titled "Improving Patient Safety through Provider Communication Strategy Enhancements" set a goal to enhance education by utilizing resources and strategies that allowed for flexibility of use and application in diverse practice settings. Unsurprisingly, they came to the conclusion that investments in communication and teamwork skills would improve patient satisfaction. In addition, they made a recommendation to integrate those skills by practicing them via simulations.
While setting up and executing simulations can be daunting and costly, with a tool such as Vosaic, that doesn't have to be the case. All that's needed is a mobile device and a willingness to reflect and learn. Vosaic was built from the ground up with flexibility in mind, allowing any variety of medical simulations to be conducted. In addition, data collected through Vosaic can be used to quantify targeted improvements and the effectiveness of simulations.
Learn more about how you can implement Vosaic into your healthcare education system and enhance your healthcare communication education programs.