Helping Teachers Improve Instruction Through Their Own Agency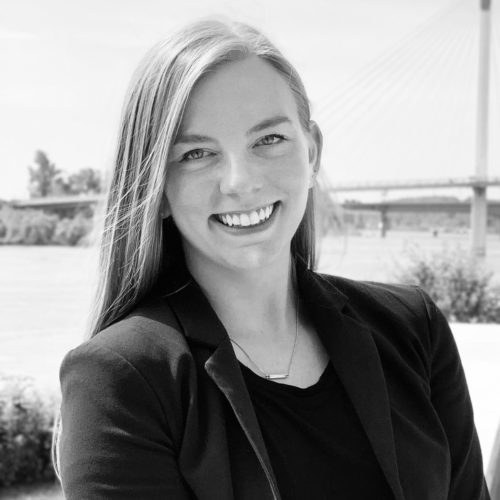 Maddy Sirois
May 12, 2020
Tyler Hottovy is the principal of Westbrook Elementary school in Omaha, Nebraska. We recently had the chance to ask Tyler about his experience using Vosaic at his school, and he provided us with some great insights that we'd like to share!
As a principal, Tyler cited time as the number one reason why he values the use of video in his school. Before introducing the use of video for self-reflection and observations at Westbrook, Tyler would prepare for reflection conversations by spending approximately four hours coding 40-minute-long observations. Using Vosaic, he can code while he watches the observations, and go back to specific moments that he's marked. What used to take him four hours to complete can now be done in just one hour.
If you don't have a Vosaic account for teacher coaching and observation, you can start with a free trial today.
Tyler also pointed out some differences in key outcomes from the process. With traditional methods for scripting observations, he feels like principals come off as being experts who tell teachers what to do. When things run this way, instruction and student learning may improve, but teacher learning won't.
"Using Vosaic, when we look at the data together, I can mediate the teacher's thinking to help them improve instruction through their own agency."
Tyler looks at Vosaic as a "third party of data" in his discussions with teachers. Reflection conversations are no longer a matter of principal vs. teacher, where the teacher is left to interpret Tyler's observations. Instead, Tyler and his teachers are now looking at the data together. They're also using resources like Danielson's framework for teaching. Vosaic has made the process of teacher observation and reflection much more objective at Westbrook Elementary.
Thanks to some of Vosaic's unique features, observations can also be tailored more specifically towards individual teachers. Tyler might use a Vosaic Form based around Danielson's framework, but he can also customize Forms and Buttons to fit the needs of his teachers better.
"For example, one of my kindergarten teachers wanted to see what the rest of the class looked like when she was working with her small group. Periodically, I would scan the room during the observation and mark it with that button. She could then go in and watch only those moments without scrolling through the entire video."

Tyler recalls feeling very confident in the benefits of using video right off the bat. However, the teachers at his school initially needed a little more convincing. It's not uncommon for teachers to feel a little bit skeptical and uncomfortable with the prospect of recording themselves.
Fostering Trust
To foster a sense of trust, Tyler assured teachers that videos were reserved for reflection conversations, and he would delete them at the end of the academic year. He also found great success in modeling the use of video by recording himself during the observation process. He says his willingness to show vulnerability put teachers at ease and mitigated objections to the use of video.
Not only has this practice made his teachers more comfortable, but it's also dramatically improved his professional growth and development. As a principal, conducting peer observations and soliciting feedback has been ineffective and unattainable. It felt challenging and sometimes even invasive for Tyler to leave his school to observe the coaching conversations that other principals were having. On the other hand, when he tried to seek development from within his school, it seemed uncomfortable for staff to provide feedback to their boss.
Using video and Vosaic in the observation process has helped Tyler improve his practices.
"With Vosaic, I can record myself and mark the different elements of my pre- and post-observation conversations. I can also watch the video with my coach and mentor for feedback and improvement."

In watching and reflecting upon interactions with teachers, Tyler can better plan and execute conversations. "Recently, after a planning conversation with a teacher regarding an upcoming lesson, I reflected and thought that it went pretty well. After watching and marking my video, I realized that I skipped two entire sections of the planning conversation. After watching that video, I was able to plan appropriately for my next planning conversation and nailed it."
One of Tyler's main priorities as a principal is to make sure that all students and adults at his school are learning. By introducing Vosaic to Westbrook Elementary school, he's been able to facilitate more productive development conversations with his teachers. He's experienced personal growth, enabled the growth of his teachers, and ultimately fostered improved learning at his school.
If you don't have a Vosaic account for teacher coaching and observation, you can start with a free trial today.