Introducing Vosaic Connect Forms

Emir Plicanic
September 30, 2016
Vosaic Connect Forms are button templates that can help speed up your team's video analysis workflow.
---
Why Use Vosaic Connect Forms
By using Vosaic Connect Forms, you can create templates of the button sets you want to use in subsequent videos. This eliminates the repetitive task of creating a set of buttons every time you start a new video project. Once a Form is created, it will appear as an option within the drop-down on the "Add New Video" screen.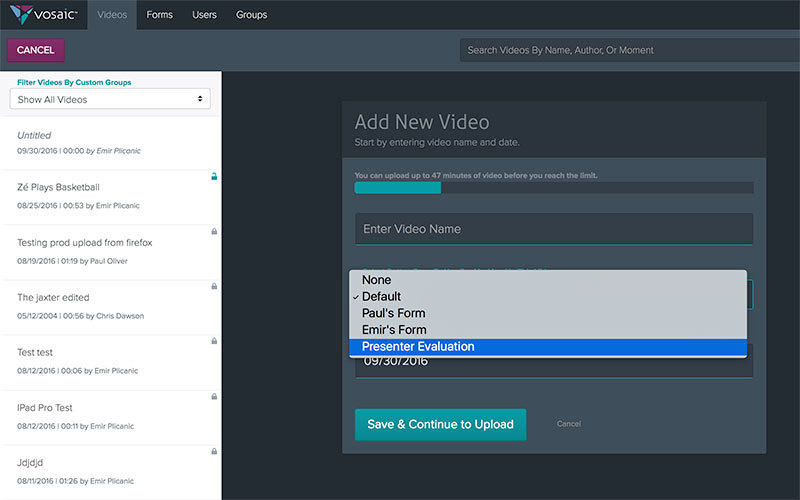 ---
How to Create Forms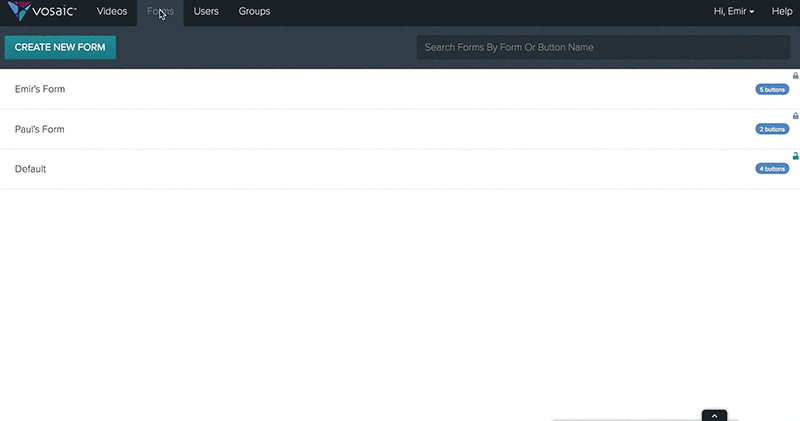 Click the Forms tab in the upper lefthand corner (Administrator or Educators will have access to this tab)

Select the "Add New Form" button

Give your form a name

Select the "Add Button to This Form" button

Fill out the "Edit Button" details

Press OK

Scroll down and select whether this Form should be Public or Private


Private: Only you can assign this mark-up form to a video for others to use.
Public: Everyone in your organization can assign this mark-up form to a video for others to use.

Select the "Save Form" button

---
Give Vosaic Connect Forms a try today. If you don't have a Vosaic Connect account, it's easy to get started.
---
WRITTEN BY:
Emir Plicanic
President of Vosaic. Prior to helping to launch Vosaic, Emir enjoyed the many hats he wore as an Interactive Art Director, UX Lead, and Product Owner at Nelnet. As an Adjunct Instructor at a local community college, Emir helped others learn new skills to advance their careers in the tech industry.
When he's not training for a half-marathon, tackling a home-improvement project, or dusting off his guitar, Emir can be found balancing family life with the perfect cup of coffee and an ever-growing book collection.