Why It's Essential to Invest in Professional Development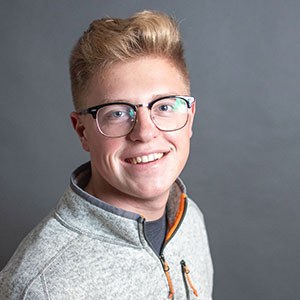 Zach Glass
March 13, 2020
Every school wants to have the best teachers, every hospital wants the best doctors, and every business wants the best salespeople.
There's a constant effort to improve recruiting efforts and attract the best possible talent pool. So how can entities get highly talented individuals in the door (and keep them there)? One answer is to invest in the continuous professional development of the people who work for us.
Investing in professional development does more for individuals than improve performance and elevate skills.
When navigating tight schedules and budgets, it can be hard to find time for professional development. However, without continuous opportunities to grow yourself and those around you, you may experience gaps in skill and innovation.
Institutions that do not invest in professional development tend to have lower productivity rates compared to those that provide individuals with development resources (Lennon). By providing professional development opportunities, you are setting yourself up for greater success. How? Here are four perks to professional development.
Retention of Exceptional Talent
By providing a development program and resources for professional growth, you can both attract and retain more talented individuals than you would otherwise. By supplying people with opportunities to learn, you're communicating to them that they're valued, and their professional advancement is a priority.
In a study done by The Execu|Search Group, 86% of respondents said that they would change jobs if it meant more opportunities for professional development. Additionally, in LinkedIn's 2018 Workplace Learning Report, 94% of individuals who responded said that they would stay with a company longer if it invested in their career. This apparent correlation proves that by providing development opportunities, you're not just retaining current talent. You're also building loyalty and a culture of individuals who are likely to stay around longer. This is an essential objective for all industries, from education to medical institutions and everything in between.
If you don't have a Vosaic account, you can start with a free trial today.
Another trend to keep in mind is the rise of millennials in the workplace. The millennial generation is one that seeks to make an impact, so it's essential to keep these individuals around. However, statistics show that nearly three-fourths of millennials are likely to leave a job in two years if they are not satisfied with the development of their skills. Individuals in all lines of work are looking to grow in expertise in their practice. Therefore, failing to offer opportunities to grow could be detrimental to retention.
Losing talent can also burn a hole in your wallet. The average cost of the hiring and onboarding process is projected to be two times the salary of the average worker, and with 40% of dissatisfied employees leaving their jobs, retention is vital.
Boosted Reputation
While having development resources can help you retain talent, it can also help you attract them. Providing the opportunity for individuals to learn can portray a positive image of your institution or company and make you all the more intriguing to those seeking out new positions.
With the millennial generation on the rise, it's essential to know how to attract them based on their values. When comparing millennials to older generations, one staggering difference is their preference for growth opportunities over high salaries. In fact, in a study conducted in 2015 by EdAssist, 60% of millennials said they would choose a job with more definite potential for professional development over a high-paying job with regular pay increases. Millennials want to make an impact and to be part of a culture that promotes the development and resources they need to progress.
Stay on Top of Important Discoveries
We read case studies and academic journals so you don't have to. Sign up and we'll send you the key takeaways.
We can better understand the impact of this if we look at a prestigious educational institution like Harvard or Yale. These schools attract prominent students and professors to their campuses through their existing image. They have gained this reputation of offering distinguished education and development for both their students and teachers. In this same way, other companies and institutions can attract desired individuals through the offering of growth opportunities.
Therefore, by investing in professional development, you not only attract young talent, but you also attract the right talent. It's much easier to find individuals who are a good fit if you're able to cultivate a positive image of professional advancement. Benefits are highly considered by applicants when sifting through opportunities, and adding professional development programs/resources to that list is sure to make you look all the more attractive.
Higher Levels of Satisfaction

Not only does professional development help attract and retain new talent, but it can increase the engagement and satisfaction levels of current talent as well. Individuals who feel engaged in what they're doing are far more likely to be motivated, creative, and fulfilled. Among the wide variety of methods to increase engagement, investment in professional development is arguably one of the most effective. By showing those around you that you value them enough to invest in their continuous learning, you can motivate them endlessly.
People are also much more engaged and content in what they're doing when they feel confident in their ability to perform at a high level. A study conducted by Texas A&M University showed that there is a strong positive correlation between learning and job satisfaction. By offering people the ability to learn, whether formally or informally, you allow them to grow in the knowledge of their practice. This leads to the achievement of goals, boosted confidence, and a feeling of satisfaction and fulfillment.
Therefore by supplying those around you with professional development opportunities, you're increasing engagement, creating an environment they will enjoy, making them experts in their field, and increasing their overall satisfaction.
Improved Performance and Overall Effectiveness
Keeping the section above in mind, those who are more satisfied and more knowledgeable about their line of work tend to be more productive. Providing professional development resources supplies individuals with what they need to elevate their actual performance.
Other institutions have started to realize the importance of offering professional development to improve performance. The College of Family Physicians in Canada is one of these institutions. They're in charge of establishing the training, certification, and lifelong education of family physicians, and represent more than 38,000 members across the country. They make continuous professional development mandatory for all physicians. The CFPC believes that "by encouraging physicians to perfect their knowledge and skills, Canadian patients will inevitably reap the benefits."
Companies and institutions believe that these learning environments impact performance and research agrees. Studies show that a productive learning culture leads to higher overall effectiveness in practices (Tannenbaum). By providing these opportunities, individuals can begin to understand their weaknesses and how they can improve. Offering professional development opportunities fulfills an innate human need to become better and reach our potential.
Video as a Resource

Knowing that professional development is a must in your workplace, it's time to start thinking about what could be some viable resources for creating this environment of learning.
Since the rise of technology, one overlooked, yet very practical, resource is the use of video in the workplace. Video provides individuals with concrete evidence of performance that can be self-reflected upon, shared, or reviewed to provide advice to peers and promote a culture of growth.
Video is already used in educational settings for the professional development of both pre-service and full-time teachers. Schools have started to use video to record their teachers to help them better understand how they can improve teaching techniques and improving learning in the classroom. The education industry has been the first to implement video for professional growth, but with the advancement of technology in recent years, other industries are soon to follow.
Therefore, whether you are a teacher looking to create a more effective classroom, a medical institution wanting to review simulations, or sales rep looking to better his presentation and soft skills, video can be utilized as a great tool. Many companies and institutions are turning to the use of video in their workplace, but with tight schedules, individuals need a platform that is flexible and easy to use. That's where Vosaic comes in.
Vosaic is a cloud-based interface that provides users with the ability to upload, record, and share videos with peers for evaluations, feedback, self-reflection, critique, and much more. It helps companies and institutions focus on areas of practice that will make the most impact on individual and company-wide professional development goals.

---