Transparency Within Licensure Exam Rates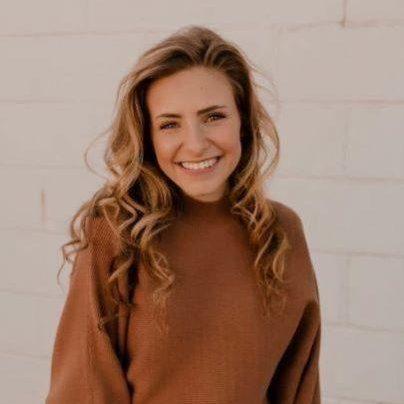 Carlyn Coffey
October 27, 2021
Stay on Top of Important Discoveries
We read case studies and academic journals so you don't have to. Sign up and we'll send you the key takeaways.
Thousands of new teaching candidates graduate from various institutions each year, ready to begin their careers within classrooms of their own. However, a shocking number have their dreams dashed, or at least postponed, when they fail their state licensure exam. In actuality, colleges of education are producing meager rates of licensure-exam-passing students.

In July of 2021, the National Council on Teacher Quality (NCTQ) gathered discouraging data from 38 states and the District of Columbia. Their report exposed the truth about passing rates. From the states studied, one in six candidates never passes the test, not to mention passing on the first try. 29% of the reporting prep programs disclosed that less than half of their students passed a state licensure exam on the first attempt. Even schools categorized as "selective" in Florida see pass rates of less than 41%, including Florida International University, Florida Gulf Coast University, the University of North Florida, and the University of Central Florida.
In an interview, NCTQ president Kate Walsh revealed, "...almost all states said that this was the first time they'd ever seen this data." There are plainly political considerations causing states and institutions to withhold their information, but the push for transparency is increasingly stronger. Without indications of which sects of test-takers are struggling, or which knowledge gaps most need stitching together, "it was really hard to know how our pass rates compared with other states," Meagan Comb, director of the Wheelock Educational Policy Center at Boston University summarized. Wherever you fall on this issue, there's a unique opportunity for universities to anticipate data exposure and pivot accordingly.
Prepare To Be Set Apart
Colleges of education need research-backed processes to increase their students' passing licensure-exam rates. These processes are necessary for colleges to see students succeed, to prepare for a future of exposed statistics, and as a mechanism for recruiting. How can they create an edge for students in their undergraduate years; an edge that can be translated into future passed exams?
By and large, self-reflective, self-aware preservice teachers outperform their counterparts and are better equipped to not only facilitate their own actions but also manage those actions in relation to their produced effects on a classroom full of students. The most effective, bias-decreasing method for attaining this outcome is through the use of video.
Preservice teacher assessments and in-service teacher observations both increasingly involve the use of video documentation, making it a worthwhile investment of time for undergraduates to develop specifically video-observation skills as a method of self-reflection. In fact, various video analysis has become an integral section of many states' licensure exams. This includes the Teacher Performace Assessment, in which candidates "design and implement instruction and student assessment, video-record teaching, and reflect on practice". Students who have experience with these methods of reflection and observation can more confidently approach them come exam time.
Beyond self-analysis, students can use video footage to observe others and assess their own content knowledge based on those observations. One study used this to assess pupils' knowledge of mathematics teaching based on what they observed other teachers doing in video recordings.
Undergraduate education students who develop video observation skills, even of individuals beyond themselves, discover and retain areas of improvement within their teaching practice. In a 2009 study, preservice teacher participants observed five-minute video clips of other teachers and wrote comments about their instruction. The researchers discovered that the participants' "ability to notice events and behaviors in the videos revealed their understanding of instruction techniques in ways a written test could not".
If you don't have a Vosaic account for teacher coaching and observation, you can start with a free trial today.
Suggestions For Video Integration
Students Observe & Reflect On Others' Recorded Lessons.
In one approach, students consider and comment on videos of professional or peer classroom lessons. Observing others at a similar skill level, whom the same 2009 study refers to as "near peers," is an especially effective entry video-reflection strategy. This is because "video confrontation," or the critical observation of self-video, proves challenging for preservice teachers to handle. It necessitates separating one's video-observing self from one's on-camera self, which can be emotionally difficult. Furthermore, students can connect most fully to improvements considered for those at the same stage of learning.
The viewing of peers' video recordings does not also demand that students provide critical feedback to their peers, but rather that they learn from it privately. Of course, upperclassmen undergraduate students may want to engage in a critical feedback exchange among peers.
Vosaic, an online video coaching platform, creates an ideal environment for tying comments and reflections with specific moments within a video observation. Using the software, students mark up video footage, tagging previously defined or unique actions, and further clarify improvements to be made within a "note".
What makes Vosaic's platform unique is that moments are tagged in full length. Instead of simply a bookmark with a comment, you're able to highlight an entire clip. That means you can easily review a moment without a need to scrub around for context.
Compare Observations
An additional effective practice incorporates comparing and contrasting the reflections of both a student and professor. The two work in tandem, viewing a teacher's video recording and contemplating corrections to be made with comments. After the student is finished with this process, they analyze how their estimation of the teacher's practice opposes or aligns with what the professor noticed.
Using Vosaic, both student and professor can mark up the same video without seeing the other's notes until the professor reveals them.
Preservice teachers who have experience with video observations learn to self-reflect, notice, and continually soak in the material in practice, not just in theory. This invaluable preparation for the live classroom setting also inadvertently fortifies students for their licensure exams. The path to even more successful students and positive rates is within reach.