Saving Lives in Bihar with Studiocode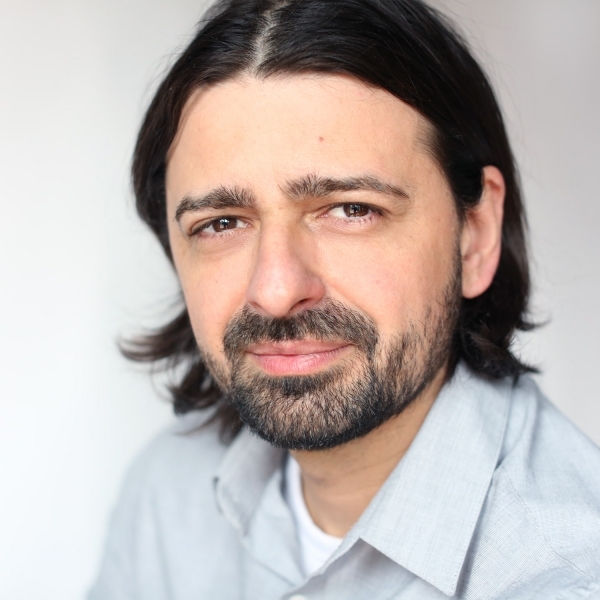 Emir Plicanic
December 01, 2016
Download PDF of this case study.
---
Vosaic, formerly Studiocode Group, is focused on providing solutions that unlock human potential and bring about significant change for good. PRONTO International, an obstetric and neonatal emergency training program, uses the Vosaic video analysis software to improve patient outcomes by analyzing medical treatment performance.
Challenge: Addressing the Complexities of Quality Improvement
PRONTO's mission was set for rural areas of Bihar, India, where the high rates of maternal and neonatal complications are a complex, multidimensional problem. There is a pressing need for additional provider training to address this situation while taking into consideration the complexities of quality improvement. This improvement must stretch beyond simply assuring adequate provider knowledge and skills. Specifically, training must take into account additional factors such as infrastructure, resources (both personnel and supplies), and provider attitudes.
PRONTO collaborated with local partners to develop a simulation and team training program relevant to the needs in Bihar. The program was modified to reflect national guidelines and to complement and integrate fully into larger initiatives.
This was to be a high-dose mentoring model in which PRONTO would train a cadre of 120 nurse-midwives who would mentor care providers in 376 facilities over a three-year project implementation. The midwife mentors would teach these local health care facilities basic maternal and neonatal care, along with emergency care for the most common scenarios.
PRONTO International identified in the early stages of project development that a solution was required to measure and evaluate the impact and successes of their approach and create quantifiable data that proved the efficacy of their efforts. In a large-scale mission, which depends upon the skill and efficiency of the trained midwife mentors, a way to track and analyze the results is critical.
Solution: Studiocode
PRONTO partnered with the University of California at San Francisco, the University of Utah, CARE India, and the Government of Bihar to begin its work. During the implementation of the study, Studiocode became one of the technological centerpieces, allowing all involved parties to collaborate and consistently measure outcomes, while also studying and identifying ways to improve current midwife training and simulations.
Each midwife mentor filmed the simulations at the local facility, followed by a debriefing with the local healthcare providers to discuss successes and opportunities for improvement. That debriefing video was then utilized to help the midwife mentor recognize how she could improve her communication and training skills.
"Without Studiocode, we would not have been able to collect the breadth of data that this mission required. Studiocode's ability to analyze the data in such a way that we can consistently see patterns and improvements brought a level of detail to our training that we had not been able to track before."

Hilary Spindler, MPH,
Senior Technical Advisor, UCSF Global Health Sciences
Results: Improved Patient Outcomes
Studiocode software made it possible for PRONTO to study how healthcare facilities, as well as midwife mentors, can heighten their communication and teaching skills. PRONTO improved patient outcomes through enhanced training while uncovering findings by tracking large quantities of data related to delayed cord clamping, teamwork, and communication. Videos were analyzed twice, once for communication and then again for scenario conclusions and evidence-based outcomes.
This project produced a high volume of video data, with 10,000 simulation videos, 3,300+ of which were analyzed, and 5-10% reconciled, in addition to 300 debrief videos. In total, this amounts to approximately 88,000 minutes of video content.
10,000Simulation Videos
---
Improved Training For:
About PRONTO International
PRONTO International is a non-profit organization dedicated to improving maternal and neonatal health worldwide. PRONTO aims to optimize care during birth by developing and implementing innovative training strategies that act as a catalyst for health care providers to make individual, team, and systems changes.
Well-trained healthcare providers require opportunities to practice skills in high-stress environments to ensure appropriate responses during an emergency. PRONTO's highly realistic simulations ask care teams to respond to and manage emergency scenarios, and then engage in guided self-analyses of their performance through video-assisted debriefing. There are accepted concepts and techniques proven to be effective in transforming the delivery of efficient and safe care for patients in high-resource settings. Pronto has shown that these techniques can, and must, be applied to improve outcomes in low-resource settings.
PRONTO had its genesis in academia, and rigorous evaluation is extremely important to both their current and future work. As PRONTO has grown, they've maintained a commitment to ensuring that what they're doing is making a global difference.
---
IMPORTANT UPDATE:
As of December 31, 2019, we no longer offer Studiocode licensing. We're now focusing all of our efforts on Vosaic, a Studiocode successor. Whether you're completely new to us, or you're a former Studiocode user looking to make the switch, you can always sign up for a free Vosaic trial to learn more and see if Vosaic is the right fit for you. Please don't hesitate to reach out to our team if you have any questions.
---