Improving Teacher Performance Through Instructional Coaching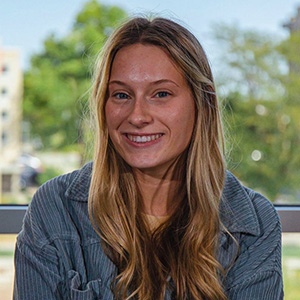 Mallory Rossitto
December 16, 2022
As a motivated teacher, finding time in your busy schedule to work on your goals, professional development initiatives, and implementation of the latest teaching practices can be difficult. With the assistance of an instructional coach, continuous coaching can help teachers improve their practice.
What is a Teacher Coach?
A teacher coach works with teachers to ensure they stay fresh and use the latest techniques and technologies in the classroom to improve their students' educational outcomes. They oversee professional development at a school, demonstrate how to use new teaching methods and tools effectively, and help teachers reach their goals. Coaches also take on many continuous responsibilities to help improve teacher practices, like analyzing data and maintaining action plans.
The Value of Teacher Coaches
There are two main goals when coaching to grow teachers' professional development:
Improve teacher practice with an emphasis on utilizing evidence-based practices.

Improve the educational and behavioral outcomes of students through new teaching practices.
Teacher coaches take on many valuable responsibilities to achieve these goals, and ensure teachers get the support they need while improving their professional development.
Coaches are often tenured teachers themselves, making them uniquely positioned to provide support and encouragement to current teachers. Coaches understand and can empathize with teachers because they are teachers.
Instructional coaches often encourage meaningful conversations that can improve a teacher's practice. These conversations create effective communication, foster self-reflection, and provide space for teachers to ask questions, listen, and connect with their coach.
Urgent tasks often have teachers swamped, leaving them with little time to implement new practices. A coach is a second set of hands to help teachers organize materials, explain and model practices, and provide support.
These ongoing responsibilities that teacher-coaches take on positively impact new teaching practices and their professional development. Continuous coaching reinforced by training leads to 80%-90% of achieving new practices by the teacher in the classroom.
Stay on Top of Important Discoveries
We read case studies and academic journals so you don't have to. Sign up and we'll send you the key takeaways.
Effective Coaching Practices
Improved teacher practice and positive learner outcomes rely on effective coaching. Effective coaching practices include a continuous cycle of observing, modeling, and performance feedback.
Beginning with observation allows coaches to collect data on the teacher's use of evidence-based practice. Evidence-based practices impact the learning that teachers use every day to support effective instruction.
Next, the instructional coach can model how to use a new teaching method they would like to implement. The coach uses modeling when a teacher needs to learn a new method of instruction. Modeling can also occur when learners are absent during training or post-observation meetings. Modeling situated in the classroom helps the teacher better understand how proper use of the practice looks and how it impacts the learner's performance.
Finally, performance feedback includes the coach's presentation of data to the teacher on their teaching practice. This type of feedback is highly effective in improving early childhood and K-12 teacher practice and the educational outcomes of students.
Teacher Coaching Feedback
Giving and receiving feedback effectively improves teacher practice and K-12 learner outcomes. Feedback is effective when it is:
Specific: includes precise information about teaching practices that benefit learners.
Positive: includes clear statements of praise for the teacher's use of specific practices.
Corrective: involves using statements and questions that suggest a change to the teaching practice is needed.
Timely: it is essential to promptly make corrective changes to teacher performance.
Feedback from teacher coaches can be discussed in face-to-face post observations, or technology can be used to present feedback. Coaches can use video-based technology to present written or verbal feedback.
Using Video as a Coaching Tool
Video allows teachers to receive contextualized feedback alongside their lesson through an online platform like Vosaic.
In 2021, we posted an article introducing how you can utilize teacher coaching through Vosaic and FACTS Ed. Here are more helpful ways instructional coaches can use Vosaic to improve teacher practices.
In Vosaic's video analysis platform for self-reflection and coaching, teachers can record or upload videos from anywhere using their personal devices. Coaches can then mark crucial moments on a video timeline and leave comments while observing or after the video is recorded. Teachers can react to the feedback, adjust their practice, and repeat the process as needed.
The likelihood of missing a critical moment is high during in-person, live coaching sessions. Vosaic ensures coaches compare what they think happened with reality. Marking important and specific moments in a video facilitates a more detailed and beneficial reflection.
Utilizing Vosaic as a coaching tool helps educators and coaches improve both teacher practice and students' educational and behavioral outcomes.
If you don't have a Vosaic account for teacher coaching and observation, you can start with a free trial today.
Teacher-Coach Alliance Building Strategies
A teacher and coach must establish a positive relationship, called a teacher-coach alliance, before a coach begins the cycle of observation, modeling, and feedback. Establishing a foundation for a teacher-coach alliance will make for effective coaching.
Social rules and relationships form due to a coach's interpersonal skills. These skills build a trusting relationship in which teachers understand that coaching isn't meant to judge practice but to grow their ability as teachers and improve educational outcomes for students.
A coach must have adept collaboration skills to meet the needs of teachers, develop plans with them, help them reach their goals, and work together as a team. This strategy can be achieved with a "We're in this together" mindset.
When teachers perceive that teacher-coaches have a high level of knowledge in the education field, they are more likely to collaborate with the coach. Specific strategies help the coach show their expertise and build trust. One approach is to regularly provide positive feedback to the teacher so they can directly link changes in behavior to positive outcomes, like a more engaged classroom. Coaches should also explain complex concepts and describe why certain situations occur in the classroom, repeatedly revisiting these concepts until the teacher understands why specific tasks are needed. This expertise shown to teachers will build a trusting teacher-coach relationship.