Vosaic is Reshaping Teaching Communities in Maldives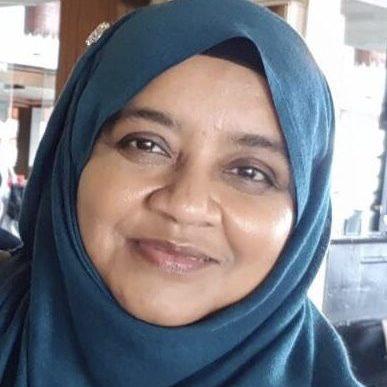 Dr. Khadeeja Ibrahim-Didi
October 07, 2019
Stay on Top of Important Discoveries
We read case studies and academic journals so you don't have to. Sign up and we'll send you the key takeaways.
Teachers in the Maldivian archipelago (of about 200 inhabited islands) are faced with the challenges of implementing a new curriculum with a focus on assessment for learning. The dissemination of associated professional learning and tools required to implement such a transition across this distributed network of islands continues to be a logistic challenge, despite intensive efforts by the government.
As a volunteer and consultant for the learning of teachers in Maldives, I work with both individuals and groups to support independent initiatives for teacher learning. Building on the use of Vosaic in my post-doctoral research with regular and 360-degree video, I see the potential it allows. Video documentation provides for the assessment of the classroom while on-the-go. Vosaic also enables the use of common rubrics to tag and annotate video clips for elements related to specific subject areas. And the ability to search, retrieve, and collate relevant clips allows for more dynamic assessment and responsive planning.
When first demonstrating the power of Vosaic to a group of local teachers, the importance of collaboration became evident. Reaching across our small, often remote school communities to learn from the expertise and success of other teachers is a priority. The teachers were quick to recognize the power and rigor Vosaic provides by enabling collaboration for both individual and collective planning.
When viewing the Vosaic interface, teachers were keen to take charge of their professional learning to embrace purpose-driven, culturally sensitive, and collaborative professional learning.
A key feature that makes Vosaic particularly well-suited to us is the ability to use multiple scripts to create rubrics. This functionality allows us to use just one tool across our English, Dhivehi, and Arabic curriculum.
With Vosaic, a teacher in the northernmost tip of Maldives can share a rubrics and annotated videos with a school in the southernmost tip of the country. School-initiated professional learning with the potential offered by Vosaic creates possibilities previously unheard of in Maldives.
In one island community, a visionary principal and a group of exceptionally committed, qualified teachers are turning to Vosaic to achieve what has previously seemed unattainable. Individuals can now take charge of their professional development and reframe our learning community to be more efficient, reciprocal, and agentic. High-quality professional learning communities can now collaborate across islands and atolls in uniquely Maldivian ways.
---