5 Creative Ways to Expand Your Use of Video Discussion Boards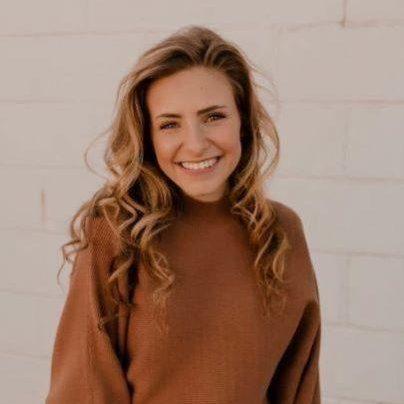 Carlyn Coffey
October 26, 2022
Since long before anyone had heard of the coronavirus until current times, online discussion boards have claimed fame as a staple of the university classroom experience. The reason is apparent: these online bulletin boards are convenient in asynchronous and completely online courses, for hybrid classrooms, or even as additional content to be absorbed outside of class.
In 2020, we posted a blog exploring the benefits of video discussion boards, which take text-only discussion boards to the next level.
What is Video Discussion?
Ask any undergraduate student, and you'd find that in many cases they find value in traditional discussion boards. However, you'd also find students who think discussion boards equate to pointless busy work on which there's no need to contribute full effort. Video discussion boards make discussion posts more meaningful with the personalized element of recorded video to address this issue.
Video discussion boards include all the components you love about their traditional counterparts (like student connection, opinion formulation, and public speech), and amplify them. Picture it: if the goal is to help your students interact and further each others' ideas, how much more does face-to-face interaction bolster those connections, all without soaking up valuable class time?
Still, discussion boards can be utilized for more than we typically see across the university environment. You could layer on more resources, or you could use discussion boards smarter. Adopting 16 different platforms isn't easy for you, and it's not helpful for your students either. Give students a broader range of learning using only a discussion board with the ideas below. Not all our suggestions necessitate a video discussion board specifically, though they can be helpful.
Which of these activities will engage your students the most?
Engage Divisive Topics
Video discussion boards specifically are an excellent forum for contributing opinions on important issues. Pose questions inviting students to share a well-formulated opinion on a class-related topic.
Your students are more likely to understand and engage productively with someone of a different point of view when videos and not only text comments are shared. As we explored in an earlier blog, mood and meaning are more clearly understood when elements such as tone of voice, inflection, and facial expression are factors. 60-90% of communication is non-verbal. In many cases, it is not only preferable but essential to capture that non-verbal communication. Video discussion boards offset the possibility of being misinterpreted in a post.
In addition to whatever content you cover, you also teach students how to argue well. They will back up their ideas in a respectful way, rather than steamroll each other with text comments or completely shut down during an in-person discussion.
Collect Data Before Class Discussion
Assign students homework before they ever come to class to engage their interest. It's wonderful when students come to class prepared. Ensure that they do by requiring it!
Stay on Top of Important Discoveries
We read case studies and academic journals so you don't have to. Sign up and we'll send you the key takeaways.
Invite them to research and form an understanding of a topic before you cover it in a class by giving some materials for study that you provide. Your students can then convey what they grasp about the content via a discussion board post. Students show more enthusiasm in class discussions after they've already had the incentive to dive into a topic.
React to a Class Activity, Reading, or Event
It's important to recap an activity, reading, or event for optimal learning and deeper comprehension. Rather than take up valuable in-person class time, have students recap their experiences, share their biggest takeaways, or present further research on a past piece of information by posting on a discussion board.
Test Project Ideas
Push students past their first iterations of final project or paper ideas - put them to the test. Assign students to share their initial ideas in response to your posted prompt for a project. Next, assign students to leave a specified number of constructive comments on others' proposals.
Constructive comments could include potential pitfalls to look out for, reasons for or against pursuing a topic further, or ways to focus a broad idea. Using this format, both students within an interaction are learning.
Ask Critical Thinking Questions
Ask questions on a discussion board related to the material you're covering in class to stress your students' ability to think critically. Students must deeply analyze the questions and potential responses to answer them adequately.
Bonus point: require video responses in which students must demonstrate thorough understanding. This demands that they be comfortable enough with their ideas to speak fluently about them.
Reduce Resource Overwhelm
Colleges of Education often have many products and educational resources available to them, but more is not always better. Maintaining familiarity with a discussion board platform, a campus portal, an application for turning in assignments, etc. has diminishing returns the more you have to juggle.
One solution is to get creative and make tools work for you. Become an expert in just a few platforms and use them for a variety of tasks.
Vosaic's video submission platform for Colleges of Education helps students and educators easily record, upload, mark up, or code videos for feedback and self-reflection. Students can use Vosaic to turn in recorded videos of student teaching or practice teaching sessions and review those videos for specific teaching skills.
Since they are already comfortable with the platform, make Vosaic a place where your students interact with each others' ideas in a video/text discussion board format as they explore examples of teaching to critique and discuss. Once you and your students are comfortable using a user-friendly, video-based platform, you can infuse the rest of your classroom activities with the power of video while creating a more engaging learning environment.
About Vosaic
Vosaic is the new standard for video-powered feedback. Help students bridge the gap between theory and practice. Observe, coach, mentor, and grade students using Vosaic's online video coaching platform. Vosaic's video analysis features help researchers easily collect and code videos for IRR.