Reimagine Discussion Boards with Video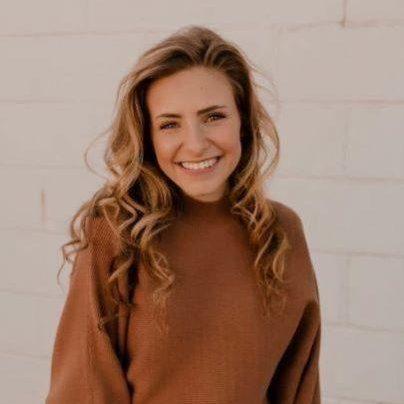 Carlyn Coffey
December 03, 2020
Discussion boards have been a component of education for thousands of university students in recent years. This is for good reason; they present an entirely flexible way to create conversations, connections, and a network of resources between students, especially during an era of asynchronous learning when professors have fewer collaboration resources at their disposal. Despite these advantages, there exist fundamental flaws within discussion boards that could be solved with a simple tool: video. To maximize value, this video tool needs to be integrated into the discussion board itself.
Stay on Top of Important Discoveries
We read case studies and academic journals so you don't have to. Sign up and we'll send you the key takeaways.
The Value Discussion Boards Present
Video discussion boards are an invaluable resource as universities face another semester of distance learning. Before revamping existing discussion boards, though, we need to take a page from what they already do well. A plethora of benefits arises when adopting discussion boards, whether in synchronous or asynchronous environments, and whether assigned to undergraduate or graduate students.
Stress critical thinking
Quality discussion topics are open-ended and require students to problem solve as they answer, or to take a specific position on issues. When those positions are challenged, they might be called upon to explain what reasoning led to their original conclusion. Students' responses tend to be more thoughtful and likely to adequately answer a given question because they have time to formulate answers, as opposed to an in-the-moment, in-class conversation. Organized thought and an understanding of class material are also generally prerequisites for sufficient responses to discussion board topics. In general, discussion forums more highly engage students with course content and encourage them to spin a web of knowledge with each other.
Give power to the timid
In live classes, quick thinkers with outgoing and even abrasive personalities are rewarded for responding immediately to questions posed to the entire class. Creating a discussion board evens the playing field for people of all personality types. Behind a screen, it's less stress-inducing to say what you're truly thinking, even if you might not have spoken up in person. This can be positive in some cases, and not so much in others. However, there is a way to bring just the right amount of human connection to a discussion board, while giving power to the timid, which will be introduced below.
Expand the exchange of ideas and viewpoints
Due to the phenomena of giving power to the timid, the exchange of ideas and viewpoints in a discussion board is also expanded, in contrast with what might be debated in a live classroom. A wider spread of diversity of thought is to be expected, and, therefore, a wider spread of growth and understanding. People with profoundly distant life experiences have a greater opportunity to learn from each other.
Increase discussion time
Now, down to practicalities. In regular class sessions, there is simply not time for each student to say their piece for even five minutes. Whether a class hosts synchronous sessions or not, providing a space for out-of-class discussion is a helpful mechanism to employ. This gives students a higher level of control over their education and degree of learning.
Allow flexibility
Particularly for asynchronous learners, flexibility for assignment completion is crucial. No two people need to be present at the same time via a discussion board for valuable conversations to occur. The setup allows what minimal discussion might have taken place in a synchronous class, plus additional, diverse discussion, materialize. Discussion boards are promising mechanisms for educators who don't wish to sacrifice class engagement in sessions that aren't participated in simultaneously.
The Problems Discussion Boards Present
Though there are favorable aspects of discussion boards, consider the four downfalls they innately possess before creating them for all your classes.
Bullying
As mentioned above, people "talk" more liberally when under the confines of a screen, keyboard, and virtual debate partners. The negative aspects of this, ranging from discourteousness to bullying, can cause effective communication to collapse.
Cheating
Academic dishonesty and cheating are certainly accessible for anyone who has a friend willing to simply write a response for them. Cheating runs rampant when many students in the college are required to take a specific class. Any who have taken the class previously can formulate answers that seemingly suppose critical thinking.
Misunderstanding
A lack of visual cues is the downfall of students who fail to understand each others' mood and meaning. If words are taken only literally, humor, among other inflections of tone, is easily misconstrued. This can cause students to negatively perceive their peers, which in turn decreases engagement on the forum.
Time
Finally, while flexibility is available via discussion boards, excess time is required of all who wish to read and respond to comments.
You might be willing to overlook the downfalls of discussion boards and start using them anyway, or you might construe that the negative outweighs the positive. Whatever your position, there is an easier way, a technology which many are already taking advantage of: video discussion boards.
The Solution: Video Discussion Boards
Video discussion boards negate all the concerns stated above in a remarkably simple manner. Instead of typing out responses to a topic or commenting with written words on others' posts, all, or most, of the posts made in a video discussion board are recorded videos of real people speaking their responses to a camera.
While it's an advantage that the timid have more power to speak via discussion boards and that the exchange of viewpoints is expanded, bullying can run rampant and destroy all gains made. Video comments are the perfect happy-medium. They provide the safety of distance from in-the-moment interaction and yet possess an innately human element that nullifies impolite expressions. Students have the power to re-record and put their best foot forward when providing video comments.
Video discussion boards make cheating less probable, as students are recorded speaking their answers. While former students could potentially share scripts or inform them of "correct" answers, video responses hold current course-takers accountable for their answers, as they would be "caught in the act" if another was to complete their assignment for them.
Mood and meaning are more clearly understood when elements such as tone of voice, inflection, and facial expressions are factors. In fact, 60-90% of communication is non-verbal. Capturing that is not only preferable but in many cases essential. Video discussion boards offset the possibility of being misinterpreted in a post.
Finally, taking a video of yourself talking through a response, and watching video clips of others do so, often takes less time than reading through paragraphs and lends to higher rates of understanding.
Beyond addressing the concerns of traditional discussion boards, those that include video provide even more benefits. They, firstly, are naturally much more engaging to students. If students are already required to read a heavy load of text in a class, video discussion boards are a way to relieve that load slightly, without compromising on comprehension or learning. Video discussion boards are neither dependent on the quality of written language or grammar skills of an individual. Each student is more likely to be understood when speaking normally, instead of writing. Furthermore, there are opportunities for making video discussion boards a professional and formal experience for those in the class. Students could be evaluated on their professional speaking abilities, adding a new skill into the mix beyond written professional competencies.
Using Vosaic as a Video Discussion Board Platform
Though all these benefits of video discussion boards exist, there is one major problem. Students express frustration at the inconvenience of using multiple software programs to complete "assignments" related to video discussion boards. Many discussion boards, or virtual university platforms, contain an option to upload a video recorded elsewhere. They are not, however, able to record a video and post it, all in the same place.
Students instead must record a video using whatever software and hardware they have available, download the content they produce, and upload it to a forum or learning management system (LMS). This process can negate all time gains made in recording a video response rather than typing. Besides that, it's simply an annoying and confusing amount of steps to take, particularly for the technologically unsavvy. There are fundamental shortcomings of uploading clips to learning management systems; they naturally aren't catered towards collaboration.
Vosaic provides an easy-to-use platform that allows users to both type and record video comments and posts, all in one place. Vosaic takes complicated steps out of the equation, as it is centered around accessibility and built for not just filming videos, but collaboration around those videos. The key to solving the problems that modern-day discussion boards present is to utilize a video discussion board system that yields high value but provides a straightforward, uncomplicated experience for students and faculty alike. Producing user-friendly experiences is one of Vosaic's core values.
Within Vosaic, administrators can attach discussion questions to specific moments within a video for students to reflect on via video or traditional comments.
Bonus: Alternate Applications of Video Discussion Boards
There are many ways to use video discussion boards. Here we have listed just two options to get your creative juices flowing.
Get a professional onboard
Whatever is being taught, bring in a professional from the field to host asynchronous discussions with students via Vosaic's platform. Connecting students with practicing professional experts is simple for both the students and experts. Students get "facetime" with pros. In turn, less of the professional's time is wasted on that awkward silence when professors ask their class, "Any questions?" while blank stares offer no response. Time is also claimed back due to the quick nature of videos as opposed to written responses. Finally, students sound more proficient when they've had time to formulate relevant, thought-out questions.

Recorded presentations
Have students post whole presentations for review and feedback to Vosaic's platform. Having students review and analyze their own and others' presentations is an incredibly effective way to foster personal reflection and improvement. Posting a revised presentation video after implementing feedback could be a secondary assignment.
About Vosaic
Vosaic's cloud-based video platform is used by modern colleges and universities to help students bridge the gap between theory and practice. Easy-to-use video recording, commenting, and sharing enables colleges of education to more effectively observe, coach, mentor, and grade students. Professors and students can upload, record, and share videos for evaluations, feedback, self-reflection, and so much more.
---