Instructional Coaching Strategies That Support Teachers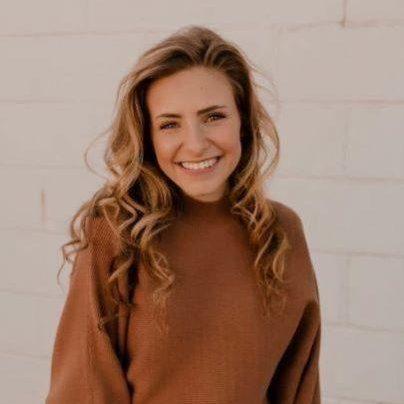 Carlyn Coffey
July 08, 2022
Teachers crave investment in their growth. In fact, studies have shown that, of teachers who leave their jobs out of dissatisfaction, the primary reason for this dissatisfaction was typically a lack of recognition and support from their administration. Schools that keep great teachers also commonly invest in teacher instructional growth. Instructional coaching initiatives provide specific development for each unique teacher.
"The best gift that an administrator can give their teachers is a chance to develop and practice their ability to be reflective practitioners."
These words of wisdom were spoken by Donna Moss, the Coaching Coordinator at FACTS Education Solutions. Throughout her career, Moss has fulfilled the roles of public school teacher and Catholic School principal. In her current position, she supports teaching and learning in K-12 schools by coordinating professional instructional coaches from FACTS to do their work well.
In a recent interview, Moss shared instructional coaching strategies that effectively support teachers.
Stay on Top of Important Discoveries
We read case studies and academic journals, and conduct interviews so you don't have to. Sign up and we'll send you the key takeaways.
Best Practices for Instructional Coaching
Commit to a Continuous Feedback Loop
"Growth can't stop as a teacher when you get your initial license," Moss mentioned. To give teachers the chance to develop and practice being reflective practitioners, they must be given time in their day or week to do just that. The first step is to create time and space for it.
Donna's coaches all use Vosaic's video platform to coach teachers because of its ability to create a naturally continuous feedback and growth loop. She was an educator before schools were able to conduct observation and coaching with the benefit of video, and appreciates the doors video opens for teachers.
"I look at Vosaic as a tool for the instructional coach who wants to help teachers grow," she said. Teachers are able to see their good and bad habits when using video, fostering a more natural desire for self-reflection. Moss continued, "you have to be reflective, to want to improve your practice, and to be willing to acknowledge that there are (best practices) that we can impart and put into practice." There must be a drive to do better for kids, and video review helps plant that drive in a teacher.
One strategy she recommends is to maintain a special time devoted to coaching, even after a teacher's time with a coach comes to an end. Teachers can use that weekly block of time to self-reflect on what they want to work on using video.
Keep The Classroom Authentic
Moss continued with a second point; "(Video feedback) is also for principals who need a great tool so they can be in more places at one time than they ever could be before. It helps keep the environment in the classroom more authentic."
While formal, pen-to-paper, in-person observations might cause students to behave differently, video doesn't interfere with the real classroom dynamic. Young people are used to being recorded; their parents' iPhones are capturing their lives at all times! However, rooms shift when principals or coaches walk in.
The benefit of keeping the classroom authentic also extends to reducing scheduling conflicts. If five teachers want the coach or principal to see their 10 am lesson, it's impossible to accommodate. Vosaic allows principals and coaches to experience all five of those classrooms, at a time when it's most efficient for them.
If you don't have a Vosaic account for teacher coaching and observation, you can start with a free trial today.
Personalize the Experience for Teachers
There are some teachers who really thrive on spending an abundance of time with their recorded videos, and there are some who might only want or need to review video for 10 minutes during an hour-long coaching session.
"The flexibility of Vosaic allows our coaches to meet teachers where they are," Donna reflected. "We can watch as much or little as they need or are comfortable with." Donna's FACTS Ed coaches also strive to build personal relationships with the teachers they work with. From her team's perspective, a coach is not an evaluator.
"In fact," she went on, "coaching is like a professional spa visit for teachers. (The coaches) want you to consider this time as being just for you, where someone else is going to tend to and care for you. It's an hour that you get to be fussed over, and you get to be recognized."
Build Skills, One On Top of Another
One of the most rewarding things to Moss is when she gets the chance to review a lesson with a teacher, and then in the future, watch the fruit of that coaching as teachers put into practice some of those concepts and strategies previously discussed. These integrated skills compound and build on each other. "That's what good teachers are doing," she said. "They can't be focused on one singular thing. They're the best multitaskers in the world."

The Opportunities for Growth are Boundless
Schools used to be run on yellow legal pads before computers, but the modern school has the opportunity to be part of tech evolution. As Moss puts it,
"To see what a tool like Vosaic can do and the changes that it can make in how we help our teachers grow is so fun for me because it's not something that I used to have."
About FACTS
FACTS seeks to provide solutions that elevate the K-12 experience for school administrators, teachers, and families by improving school management through service and technology.
About Vosaic
Vosaic's cloud-based video platform is used to help teachers, pre-service teachers, and professionals bridge the gap between theory and practice. Easy-to-use video recording, commenting, and sharing enables users to more effectively observe, coach, and mentor. Teachers and coaches can upload, record, and share videos for evaluations, feedback, self-reflection, and so much more.