SmartMic: A Zero Hassle, Bluetooth Mic For In-Classroom Recording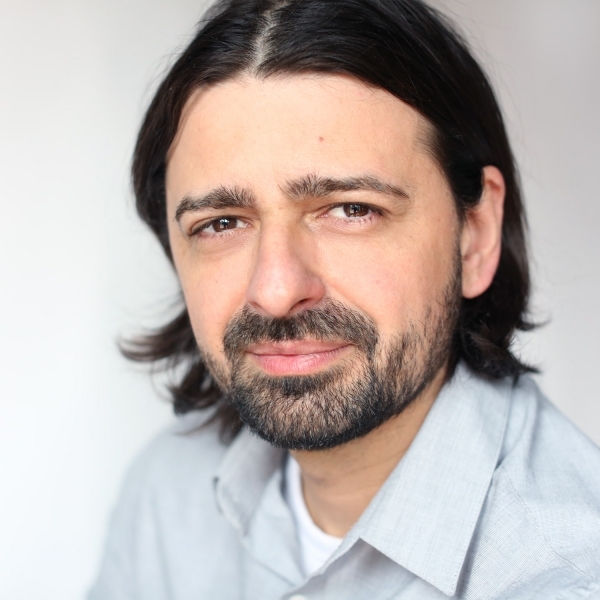 Emir Plicanic
July 12, 2021
As we return to in-person teaching, recording classroom audio will be slightly different than just pressing a button to record a Zoom session. On Zoom we sit close to the computer or wear headphones, which makes it really easy to capture good quality audio. But in the classroom, we're moving around, not close to the microphone, and there are environmental noises that can make it harder to capture clear audio.
For instructional coaches, professors, researchers, or anyone else watching videos of teachers to either provide feedback or conduct research, it is very important to have clear audio. Ideally, the subject of the video should be wearing a microphone, but finding an inexpensive and simple mic that works with computers and mobile devices hasn't been easy.
At Vosaic, we provide an easy-to-use video platform for professional development and research. We serve customers in K-12, higher education, healthcare, and corporate markets. And since Vosaic can be used with pretty much any audio/video hardware, we don't often write about hardware recommendations; except when we find hardware worth reviewing. Thus far the microphones we've reviewed required a two-device setup - sender and receiver. The sender is the microphone the teacher wears, and the receiver is the piece that is plugged into a device (iPad, laptop, etc.). That setup works, but varying device connections meant it was often necessary to use another set of cables and dongles to make it all work.
Thankfully, we've finally found a promising solution - a clip-on Bluetooth mic that doesn't require a receiver.
If you don't have a Vosaic account for providing video-based feedback, you can start with a free trial today.
Introducing SmartMic Bluetooth Mic
We found SmartMic on Amazon but it was sold under a different brand name. After digging a bit deeper, it looked like there are a couple of brands using SmartMic microphones, slapping their brand and price on, and selling it as their own. We happened to test ZealSound mic, but for pricing and offer comparison take a look at these other brands selling SmartMic:
The microphone comes with an app that we found unnecessary for use with Vosaic (at least not for the ZealSound version of the mic. Lewinner says that they require a SmartMic app for audio recording). To get started we simply paired the mic with the recording device–we tried both MacBook and iPad/iPhone–and it worked.
The audio quality is surprisingly good. The microphone includes a headphone jack to help you monitor the recording or listen to it after it's completed.
TIP: Once you're done recording, press the button on the microphone to turn it off. Doing so will disconnect the microphone from the paired device, allowing you to listen to the recording through the speakers of the device the video was recorded on.
The Investment
At the time of writing this article, all brands sold SmartMic for between $89 - $99. We'd love it if it was a bit less, but given the simplicity of use, we think it's worth the investment. Our hope is that slow increases in demand for this microphone will help reduce the price. We also hope that the prices will not increase similarly to how prices of webcams skyrocketed at the beginning of the pandemic.
Conclusion
As you start recording in-person videos, consider purchasing a couple of these microphones. They will make it much easier for you to get good quality audio whether you're using Vosaic to record videos or not.