Vosaic Connect Android App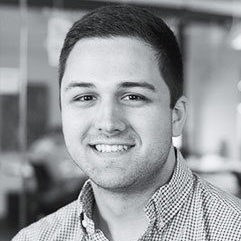 Nick Graef
September 17, 2017
We're excited to announce the initial release of Vosaic for Android. With more than 2 billion active devices, Android is the world's most popular operating system. We're working hard to expand the flexibility of Vosaic by bringing performance discovery to the devices that our users already own.
This first release for Android focuses on the basics. Users can login to their Vosaic account, see the list of videos they have access to, watch videos, and see the moments they have marked up on the timeline.
In addition to getting the core parts of the app developed, we also took this opportunity to rethink the design for a more powerful mobile experience. If you've used our iPhone/iPad app, you'll notice the video timeline looks and works differently on Android.
As the video plays, your marked up moments will scroll by the playhead. Drag the timeline left or right to seek to a particular point in the video, or tap a moment instance to play it. The timeline also works great in portrait orientation, allowing you to jump into the video without having to turn your phone sideways. This all comes together to create a more immersive debrief experience.

While we work on bringing more functionality like capture and markup to the Android app, check out this support article detailing how to capture and upload video on Android devices via the Vosaic website.
Download the app from Google Play to give it a try. If you don't have a Vosaic account, start a 14 day trial today.