Strategies for Effective Classroom Management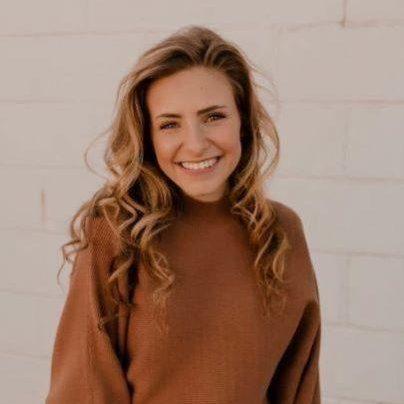 Carlyn Coffey
March 29, 2022
Teachers learn to teach math, science, and writing. They study classroom engagement techniques, methods to impart reasoning skills, and strategies for increasing student participation. However, all the time and effort pre-service and in-service teachers spend investing in their education and the knowledge they wish to share with students is ineffective if the foundation for classroom management is not in place. Every individual in a classroom deserves more than to have student behavior obstruct teaching and learning.
What tools can undergraduate education students collect to prepare them for their future classroom management endeavors?
Express clearly what your expectations are for your students
Collaborate on classroom goals with your students
Focus on students' social-emotional well being
Build relationships with your students
Incorporate self-reflection opportunities
Stay on Top of Important Discoveries
We read case studies and academic journals so you don't have to. Sign up and we'll send you the key takeaways.
5 Effective Classroom Management Strategies
1. Express clearly what your expectations are for your students
Research tells us that vocalizing classroom expectations, pertaining to both behavior and academics, plays a statistically significant role on student behavior outcomes. When students have been properly prepared for what is considered "acceptable" behavior in the classroom ecosystem, they often take responsibility for those standards. Students cannot be expected to know what hasn't been explained to them, as each student has separate expectations laid out for them at home that might differ from what's appropriate in the classroom.
2. Collaborate on classroom goals with your students
Spend time at the beginning of the school year fostering discussion with your students. Ask them to communicate what their goals are for learning and having fun in your classroom, in addition to what classroom guidelines they feel will help the class to reach those goals.
After your group discussion, make sure to keep the established classroom rules posted on a list in the classroom, and follow up with students by pointing out the finalized list. This will serve as a reminder to students of your collaborative efforts, and also will reassure them that their contributions to the discussion were taken seriously. Bonus points for creating a classroom contract that each student can sign to further reinforce their sense of ownership over classroom rules.
3. Focus on students' social-emotional well-being
One study tested the effectiveness of classroom management strategies on outcomes such as enhanced academic and behavioral performance as well as increased student motivation. In the study, the largest increase in positive student outcomes occurred when teachers focused on students' social-emotional development.
Excitement about these results created waves in education. To implement social and emotional learning (SEL), teachers can create a supportive classroom environment and give students time to reflect on difficult lessons. However, the most effective way to assist students in social-emotional growth is to build relationships with them.
Teachers are incredibly busy. Is it fair or even possible to expect them to build personal relationships with each of their students? Explore some practical ways to build relationships with students, which will aid in both social-emotional learning and in overall classroom management, in the next point.
4. Build relationships with your students
It may sound like just another item to add to teachers' to-do lists, but building relationships with students creates ripple effects across their learning patterns. In one study, students experiencing behavioral problems and a close teacher relationship experienced a drastic improvement in those behaviors in comparison to similarly affected peers who lacked such relationships.
Research also suggests that teachers who build relationships with their students see better academic outcomes in addition to behavioral outcomes. When students feel connected to their teachers and view them as trustworthy, they begin to strive for behaviors that communicate the level of their own trustworthiness.
4 Ways to Develop Teacher-Student Relationships
1. Offer Praise
Instead of continually correcting poor student actions, offer praise of behavior that is acceptable whenever you can. Students are likely to feel seen and appreciated, thereby repeating the positive behavior and actively searching out alternative, additional ways to receive praise. Furthermore, other students are likely to take notice of the positive reinforcement of acceptable behavior and follow suit.
2. Interview Students
While the classroom is otherwise preoccupied with group work or studying, take students aside one by one. Ask them questions about how they learn most effectively, what they like and dislike about their classroom and school-wide experiences, which subjects they enjoy and why, who they like to work with in the class, and what goals they have for themselves.
These individual conversations build trust between teachers and students. If an individualized, base conversation has been established, students are encouraged to share more about themselves in the future. Use the information you receive to differentiate students' classroom experiences. Allow and encourage some students to work ahead, for example, and present what they've learned ahead of time to the class. Other options are to recommend specific books to students based on what they've expressed interest in or to give students opportunities to learn in the ways they've described as being best suited for them.
3. Share Life Experiences
When examples from your life become relevant in class lessons, take every opportunity you're comfortable with to share them! This practice will encourage your students to visualize you as a real person with thoughts and experiences. They will feel more connected to you and emboldened to share with you in the future, further growing your relationship.
4. Make Yourself Available
Being present to your students outside of a learning environment will help you build authentic relationships and increase comfortability. Spend time with them at recess, or choose to eat your lunch with students as opposed to your colleagues.
5.) Incorporate Self-Reflection Opportunities
Teachers' personal self-reflection is the final component that can contribute to successful classroom management. Self-reflection allows teachers to focus on what is most effective, avoid complacency, act more intentionally, and identify areas of improvement. Teachers who wish to utilize classroom management tools adequately in their professional careers should apply the principles of self-reflection to those skills beforehand.
Many of the aforementioned skills can be honed in pre-service teachers before they graduate and improved in teachers who are in the classroom already. During their practicum and student-teaching involvements, assignments centered around their practice can involve action items like offering praise or sharing life experiences within a lesson. In-service teachers can be coached and pre-service teachers can be graded and given feedback according to the number of times these actions are executed.
If you don't have a Vosaic account for video-based feedback and student self-reflection, you can start with a free trial today.
Furthermore, teachers can practice further classroom management techniques by creating a "first day of school" climate for their class. Teachers can express their expectations for the class and collaborate with students on classroom goals.
All of these actions can be observed and reflected on most effectively when incorporating video technology. Video-based reflection allows educators to observe their teaching both from a teacher's and students' perspective. Student teachers can evaluate unconscious actions and reflect on correcting those behaviors when they can physically see themselves teaching. Video is the only way to evaluate all factors of teaching practice in an unaltered manner and Vosaic's video platform is the simplest way to record and self-reflect more effectively.
Video-Based Reflection with Vosaic
Vosaic creates an ideal environment for tying comments and reflections with specific moments within a video observation. Using the software, students can mark up video footage, tagging previously defined or unique actions, and further clarify improvements to be made within a "note".
What makes Vosaic's platform unique is that moments are tagged in full length. Instead of simply a bookmark with a comment, you're able to highlight an entire clip. That means you can easily review a moment without a need to scrub around for context.
Classroom management doesn't have to be left to chance! Teachers can prepare to handle this aspect of effective teaching by preparing during their undergraduate years. Some tools to practice using include:

Expressing clearly what your expectations are for your students

Collaborating on classroom goals with students

Focusing on students' social-emotional well-being

Building relationships with students

Incorporate self-reflection opportunities
Implement these strategies using a video platform like Vosaic for the best, most tangible results, and watch how teachers blossom in their ability to adequately manage the classroom environment!
About Vosaic
Vosaic's secure cloud-based video platform is used to help teachers, pre-service teachers, and administrators bridge the gap between theory and practice. Easy-to-use video recording, commenting, and sharing enables users to observe, coach, and self-reflect more effectively.