Video in Healthcare Simulation: A Cost-Effective Strategy To Collect Valuable Data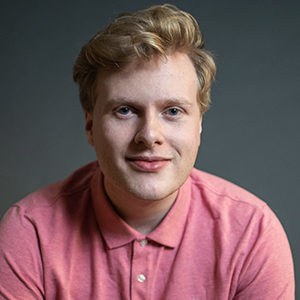 Brennan Splichal
April 16, 2019
Kaiser Permanente is at the forefront of innovation when it comes to using video in healthcare simulations. Care consortiums are often tasked with balancing budgetary restrictions and operational workflow efficiency. This can lead to inefficiency in the workplace, however, Kaiser Permanente continues to forge ahead with performance discovery and customer management in the healthcare industry. But how? Applications like Vosaic provide Kaiser Permanente with an easy collection of objective simulation data that is then analyzed for simulation effectiveness and improvement.
Nathan Vidal, Kaiser Permanente's Simulation Technologist, knows best the advantages of using video in healthcare simulations. We asked Nathan some questions as to how Kaiser Permanente uses video with Vosaic.

Tell us about the Kaiser Permanente simulation program. How many locations it is performed at?
I cover 15 Medical Centers in the Southern California Region that use Simulation Education and that number will grow in 2019 as we are expanding it to several of its Clinics.
Video has been used for simulations for a long time now. How specifically do you use video for simulations at Kaiser Permanente?
Simulation Education is used in several ways throughout the Region. Some locations use it as part of their new hire orientation for a smoother transition into their new role. Others use it for residency training, skills training, policy changes, and of course critical events training. All of these programs utilize video recording for more effective and objective debriefs. We like to show events exactly as they happened to acknowledge ideal behaviors and refer to things that could be improved.
Kaiser Permanente is using Vosaic to collect simulation data. Why is that important for Kaiser Permanente?
From a regional perspective, the key is to use the best possible way to track: how, why and when our medical centers throughout the region are implementing Simulation Education. The implementation can vary from location to location and Vosaic allows for streamlined, consistent process flow. As the Administrator of our Vosaic account, I can collect data from all locations and without any extra work from the simulation educators. With Vosaic we can check if the processes we implemented in the past are being currently utilized. Vosaic Forms are the key feature to audit such processes.
How does Vosaic help with data collection and simulations at Kaiser Permanente?
As regional employees of Kaiser, we can not attend every simulation event throughout Southern California. Vosaic allows us to view/collect data from events that we can not attend in person. The cloud service allows us to view the simulation and/or collect data as if we were in attendance. The simplicity of the application is the key as our educators are asked to learn and use it on their own.
Would you recommend Vosaic to other hospitals or simulation centers? Why or why not?
If your location can not get approved for a full build-out of a simulation lab with complete audio and visual equipment and/or your simulation program is rather mobile, Vosaic is a perfect tool for recording and collecting data. I would definitely recommend the application to be used with any service that would be enhanced with video recording.
What types of things were you looking for in your videos with Vosaic?
Several concepts and processes were implemented into Simulation Education that at this point we expect to be common behavior or practices. In an effort to continue these behaviors we use Vosaic to track them. Communication is key when working in a hospital, especially when it comes to providing the best service possible to our members. With Vosaic we track behaviors and conversations between nurses and physicians. Things that are important include:
How well are things communicated?
Were the instructions provided clear?
Were the instructions confirmed?
All of these things are easily tracked with Vosaic.
What kind of insights have you received from Vosaic that you otherwise wouldn't have?
We realized we don't have to spend $10K+ on an audio and visual system when everything can be done utilizing an app, or a laptop with a webcam.
What kind of comments did you get from people who received feedback from Vosaic debriefs?
First-time users, as well as educators who don't typically utilize video debriefing, love the application. A lot has to do with the simplicity of it all. They noticed their debriefing sessions were much more engaging.
Do you have an interesting anecdote or story about how Vosaic helped you observe something you otherwise would have missed?
Not necessarily, but the distribution of the tool throughout the region opened doors to new possibilities in other programs other than Simulation Education. Other programs in education have utilized this tool to create training videos. Many have used it to simply record a simulated event to display in monthly meetings. This tool has several uses.
What are your current favorite Vosaic features?
Data collection can be completed without asking educators to do anything but run their simulations. This is key as all our educators are active clinicians. Asking them to send files or data after their simulation is complete is too time-consuming for them. I like how I can get it whenever I can, and from anywhere.
---
If you don't have a Vosaic account, you can easily get started with a 14 day trial. If you'd like a personalized demo, please contact us and we'll connect with you at the time that works best with your schedule.