Deliver Feedback That Will Actually Develop Teacher Skills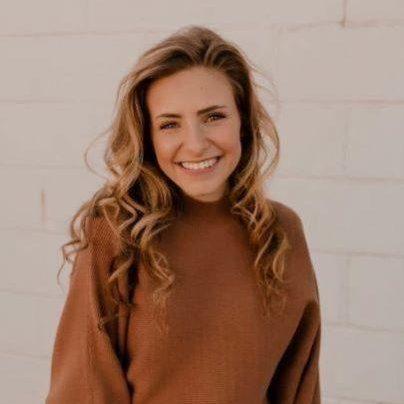 Carlyn Coffey
April 11, 2022
Do you have a well-defined strategy for delivering feedback? If your program feels a bit disjointed, or you wouldn't use the term "organized" to describe how you and other feedback providers coordinate timely feedback to teacher candidates, you may need to shift how your feedback delivery system operates. This can be especially challenging if multiple "coaches," professors, or observers give feedback to the same set of students.

In order to effectively create a well-oiled system of observations and feedback among an entire teacher training program, colleges can rely on research-based evidence about what's most important for student comprehension and the adoption of feedback. High-quality feedback is made up of a four-pronged approach, and once implemented, helps teacher candidates to recognize the gaps between their current and desired skill levels.
High-quality feedback even has the potential to encourage self-reflection among students. High-quality feedback includes that which is specific, frequent and timely, evidence-based and incorporates individual learning goals.
Stay on Top of Important Discoveries
We read case studies and academic journals so you don't have to. Sign up and we'll send you the key takeaways.
4 Traits of High-Quality Feedback
1.) Specific
One of the most common misunderstandings between students and professors, and even among professors, are the core competencies that students should work diligently towards mastering. To get everyone on the same page, a list of prioritized, or essential, skills must be compiled. These skills should include those that your program believes are most important for pre-service teachers to integrate into their future classrooms. This creates a shared understanding of which skills are essential to give and receive feedback on.
A rubric that measures the chosen "essential skills" can then be developed to bring actionability to their improvement. This doesn't mean that an education program must iterate, create, and develop its own rubric through trial and error! Using a rubric such as the Danielson Framework for Teaching can work just as well, especially if tied in with the other recommendations listed here.
When feedback is unified with identified essential skills and given measurement through a rubric, it can be integrated among multiple observers of the same student. This uniformity also drives up understanding among students about what they will be given feedback on. In fact, knowing which essential skills are most important also increases student effort towards improving those skills and reflecting on the feedback given afterward.

2.) Evidence-Based
Evidence-based feedback is essential to encourage trust and build motivation in students. Without evidence to back up the feedback given by coaches and professors, students can feel a heightened sense of stress and discontentment about their ability to grow and improve. Creating a clear picture of what actually happened during a student's practice, as opposed to what an observer or student perceived happened during the practice, relieves a majority of that unnecessary, fight-or-flight stress response.
The most obvious and effective way to integrate evidence-based observations includes using video to record pre-service teachers in action for feedback purposes. This approach constructs an environment in which students are able to see where they can improve with a heightened sense of specificity. It dissipates incongruencies between how a student believes a lesson went in the classroom and how it actually went, whether that reality is better or worse than the student's belief.
Beyond using video to discover what improvements are most needed, the rubric used for analysis and feedback must be formed of observable behaviors. A well-developed rubric will accomplish this. If you feel your program currently uses vague descriptions of goals for teachers in the classroom, they need to be re-worked. When a rubric has been adequately developed and students are aware of what they are being evaluated on (think back to our "specific" point), feedback conversations are richer and more naturally foster self-reflection.
3.) Frequent & Timely
Studies show that feedback given by the same supervisor multiple times on the same "essential skills" establishes real changes within teacher practices. When students are aware that they will be given feedback many times on the same skills, and that observers will be looking for improvements specific to them across time, they more effectively put into practice the feedback that is given to them.
Giving feedback on the same set of skills multiple times throughout the trajectory of a course may seem dizzying. After all, it can be extremely difficult to keep tabs on stacks of written observation rubrics floating around and compare them so professors and observers are able to make efficient recommendations for growth. How can we organize video observation assignments in a way that's conducive to frequent and timely feedback?
Video feedback platforms can help immensely with this unnecessary stress. Using Vosaic, you can give feedback immediately after a student uploads a video of their practice. Use a rubric, made up of all the observable skills you wish to evaluate, that's fully integrated with the software. You can even integrate the Danielson Framework for Teaching as your rubric of choice for seamless use in Vosaic.
Vosaic is also the only tool that allows you to tag entire clips on a video. Each tagged clip has a duration that you determine, making the process of reviewing marked moments quick and effective.

For further organization of multiple assignments, use Vosaic's "Projects" feature. You can think of Projects as "Assignments". Projects creates a simple process for learners to follow when uploading videos for you to review. Educators can easily set default Vosaic Forms to integrate their new and improved, highly specific rubrics. Educators also have the option to determine video owners, due dates, sharing, and other settings that can automatically be applied to all the videos students upload into that "Project," or assignment. Learners simply upload their videos and select which Project they are submitting them to, without worrying about applying the appropriate settings.
4.) Incorporates Individual Learning Goals
Research shows that a number rating is not enough for students to make actionable changes to their teaching practices. Written or oral comments were necessary to encourage self-reflection and growth. Using a system in which making pointed comments about what has been observed is necessary to achieve optimal growth!
Vosaic makes it possible to leave comments on very specific parts of a submitted video. Simply tag a moment using the rubric buttons on the sidebar and click "Add Note" to leave feedback tied to an essential skill that a student is either lacking in or doing a great job at.
With Vosaic, the ability to define the entire duration of a video clip of interest, instead of simply "tagging" a moment of time, adds a layer of specificity. This means that when an instructor leaves a comment tied to a clip, there will be no ambiguity preventing a student from clearly understanding what part of their lesson needs improving.

If you don't have a Vosaic account for video-based feedback and student self-reflection, you can start with a free trial today.

Taking a research-based approach to create highly-effective feedback can seem overwhelming, but there are tools available to help you achieve greater self-reflection, motivation, and overall improvements in students' essential teaching skills. Coordinating feedback among the many people involved in the feedback process using streamlined software to help you can be a first step to organizing your current system.
Then, providing specific, evidence-based, frequent, and timely feedback that incorporates individual comments and advice on growth opportunities quickly becomes simpler than expected. These pillars of feedback will create a shared understanding, among all involved, about which practices are most important for students to learn. Start integrating feedback that will lead to growth!
About Vosaic
Vosaic is the new standard for video-powered feedback. Help students bridge the gap between theory and practice. Observe, coach, mentor, and grade students using Vosaic's online video coaching platform.