High-Quality Video Feedback on a Budget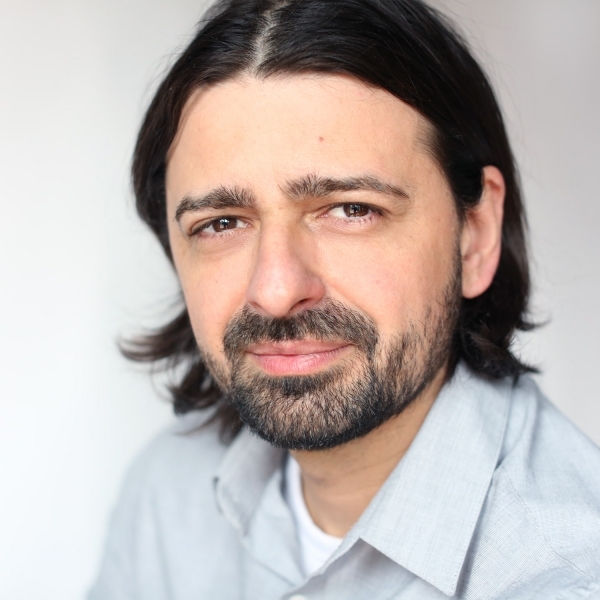 Emir Plicanic
April 27, 2022
Research shows that using video-based feedback and coaching is more effective at improving practice than traditional observation and coaching methods. But high-quality video products such as Vosaic can often be perceived as too expensive for organizations on a tight budget.
Vosaic is a different kind of video platform; one that's easy to use, automatically transcribes audio and video files, has single sign-on capabilities, and most importantly, is the only product in the market that helps learners and educators mark important moments using clips instead of freeze frames. This feature is crucial in helping learners tell a better story about their practice within a video feedback cycle.
In addition, it comes with free user level and "hot seat" pricing that can make Vosaic much more affordable for organizations on a budget looking to start using a high-quality video feedback product.
Free and Paid Users
When you purchase a Vosaic subscription, you can invite unlimited free users who can watch, mark up, and comment on any video shared with them. In Vosaic, those users are assigned a "Viewer" role.
You only pay for users (seats) who need to upload videos. Those users can be assigned a "Learner", "Educator", or "Administrator" role.
What's more, you can easily move users between roles. This is where you can save big on a Vosaic subscription.
Savings Example for Colleges of Education
To illustrate just how this process of moving users between roles works, let's assume you're a field supervisor who will be using Vosaic's video coaching software with 32 pre-service teachers over the course of a year. Only 16 students will need to upload videos in the first semester, and the rest will upload videos in the second.
In this case, you only need to purchase a 16-user subscription. You still invite all 32 students to access Vosaic (automate access by setting up Single Sign-On), but only 16 of them would be designated a role in which they can upload videos. The rest would be placed in a free "Viewer" role. Then at the beginning of the second semester, you easily move the paid users into the free "Viewer" role and re-assign the seats.
Doing this will allow you to work with all your students at half of the price while taking advantage of fast, analytical, video-based coaching.
Savings Example for K-12 Instructional Coaches and Principals
Instructional coaches or principals in a K-12 setting may work with teachers in coaching cycles or periodic observations. Depending on the size of your school, you may work with anywhere between 1 and 30 teachers at a time. Let's assume you're at a small school with only 15 teachers, and you work with one teacher in a 6-week cycle.
In this case, you may only need a 2 user account. One is reserved for you as a coach (or a principal), and the other can be assigned to a teacher that you're working with within any given cycle. All 15 teachers can still have access to Vosaic as "Viewers", which means that you can share best-practice videos with them, but only give one of them a paid seat that would allow them to record themselves and share that recording with you for feedback.
Purchasing only what you need will help you maximize your PD budget, while improving instruction, using the evidence-based nature of video.
Get started with a Vosaic account for teacher coaching and observation for free.

Savings Example for Researchers
If you're a PI on a research project who needs to code videos for Inter-Rater Reliability (IRR), you don't need to purchase a user for each person that will be coding the videos. In fact, if you're the individual who will be uploading the videos, you only need to purchase a 1-user account.
Your collaborators can be invited as free "Viewer" users who can analyze videos. Once videos are uploaded, you can easily share them with your collaborators for blind coding and video analysis.
Doing this will help you get the most out of your research budget without sacrificing the quality of the data collected.
Try Vosaic's video analysis, automated transcription, and video data collection tools for free.

Savings Example for Medical Simulation
Whether you're conducting in-situ simulations, or working in a lab with multiple rooms, often only few people are responsible for recording simulations.
Let's assume you have 5 simulation techs conducting 10 weekly simulations with 3 participants/students in each. That's a total of 35 users. But with Vosaic, you'd only need to purchase a 5 user account. The 5 users can record and upload videos, and 30 participants can be invited as free "Viewer" users. In a "Viewer" role, those users can debrief and watch and code videos individually or in a group.
If you're at a nursing school where you have 100 students but only 35 need to record simulation videos at a time, you only need to purchase a 35 user account. All 100 students will have access to Vosaic to watch and self-reflect on videos, but only 35 will have ability to record videos. Once they're done recording, they can be easily moved to a free "Viewer" role, and freed up paid roles can be reassign to the next 35 students to start recording their simulation videos.
If you don't have a Vosaic account for simulation recording and video-based debrief, you can start with a free trial today.
Budget for Video-Based Feedback
To help you get the most out of your budget, we've created a pricing calculator that can help you create a quote that is based on your needs. In addition, if you get started with a free trial, you will receive a 10% discount when you purchase a subscription!